Beyoncé announces 'Renaissance' World Tour, makes stop in LA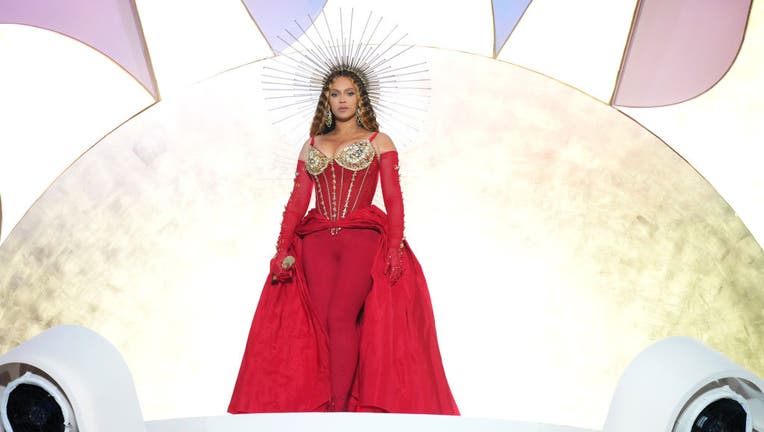 article
LOS ANGELES - "Queen B" is going back on the road to bless members of the Bey Hive across the globe.
And of course, Beyoncé will be stopping in Los Angeles.
On Wednesday, the Grammy Award-winning superstar announced on Instagram her highly anticipated "Renaissance" World Tour. 
She is scheduled to perform at Inglewood's SoFi Stadium on Saturday, Sept. 9. Other nearby stops include an Aug. 24 show in Phoenix, an Aug. 26 show in Las Vegas, and an Aug. 30 show in San Francisco.
RELATED: Beyoncé announces 'Renaissance' 2023 tour dates
In November 2022, Beyoncé propelled herself into the highest Grammy echelon, claiming a leading nine nominations for the 2023 awards. That makes her tied — with her husband Jay-Z — as the most nominated music act in the history of the awards show.
Beyoncé's "Break My Soul" reeled in record and song of the year nominations, while "Renaissance" netted an album of the year nod. With Jay-Z also earning five nods this year, each spouse now holds the record for the most-ever Grammy nominations at 88 apiece.
The world tour kicks off on May 10 in Stockholm, Sweden. 
Those who wish to see Beyoncé in Inglewood are asked to register by Feb. 2 at 11:59 p.m. on Live Naion's website.
A full list of cities for the tour can be found on Beyoncé's website.
FOX TV's Digital Team contributed to this report.