Best Friends Animal Society offers free pet adoptions on Black Friday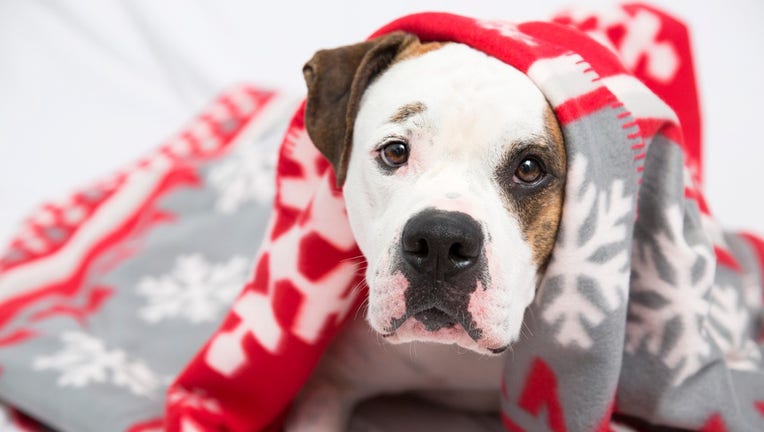 LOS ANGELES - Calling all shoppers! Forget the latest deals on gadgets and get yourself a furry friend. 
This Black Friday, you can get a great deal on a lap dog or a smart cat for FREE.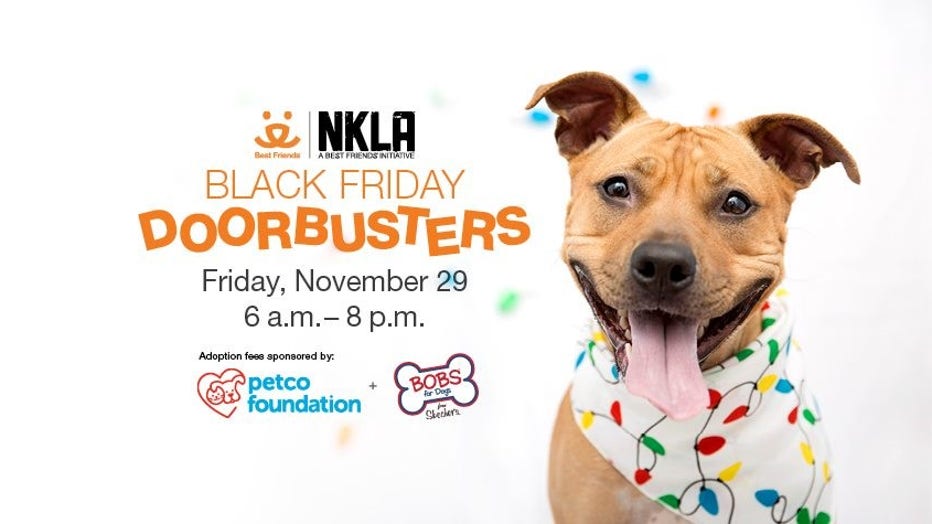 Kicking off on Black Friday hundreds of dogs, cats and kittens of all ages and sizes will be available for adoption. 
They'll be waiting for you at Best Friends Animal Society in Mission Hills and the NKLA Adoption Center in West L.A.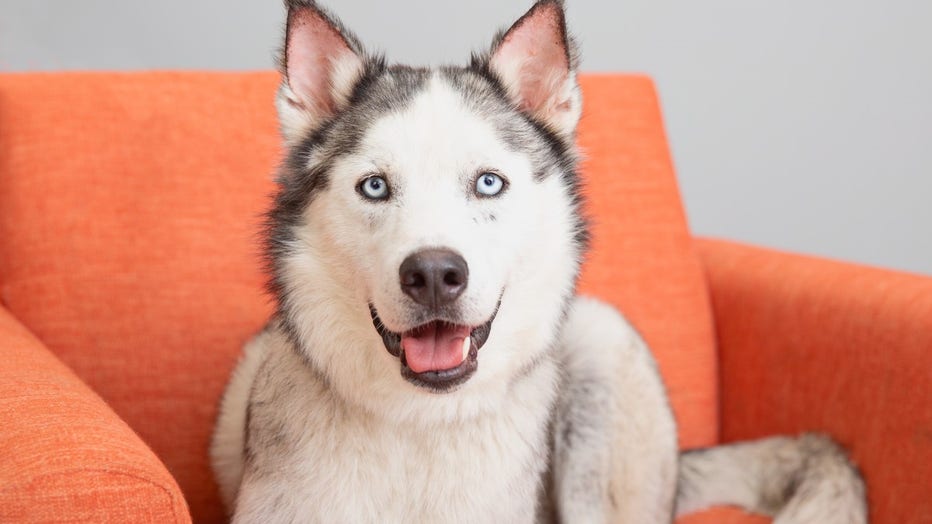 Luka is a celebrity, having been featured recently on Animal Planet. But don't worry, he'll give you his paw print without arrogance. Luka is highly intelligent and benefits from mental stimulation and puzzle toys. He knows "sit," "down," "shake" and (NKLA)
Each pet is spayed or neutered, micro-chipped, and vaccinated.
RELATED: Puppies seized during Sick Puppy Peddler arrest grown up; available for adoption on Saturday
Doors open for  'Black Friday DoorBusters' at both centers starting at 6 a.m. and will stay open until 8 p.m.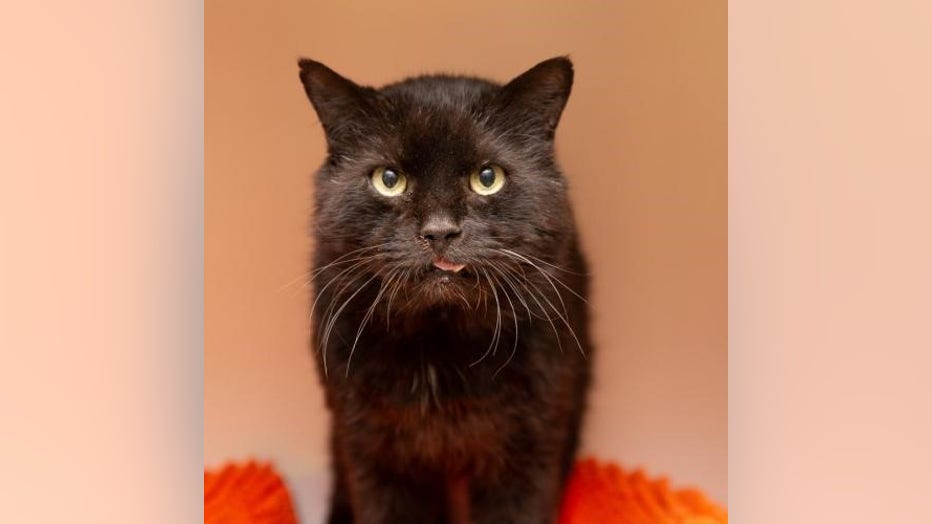 Marshmallow looks like a little panther and even boasts a super cute snaggle tooth! He is a very affectionate, sweet cat who loves getting petted and brushed. So much so, that Marshmallow will nudge you for more. He loves being with people and will b
As an added bonus wth no adoption fees.
You can use the savings toward food and supplies for your new best friend.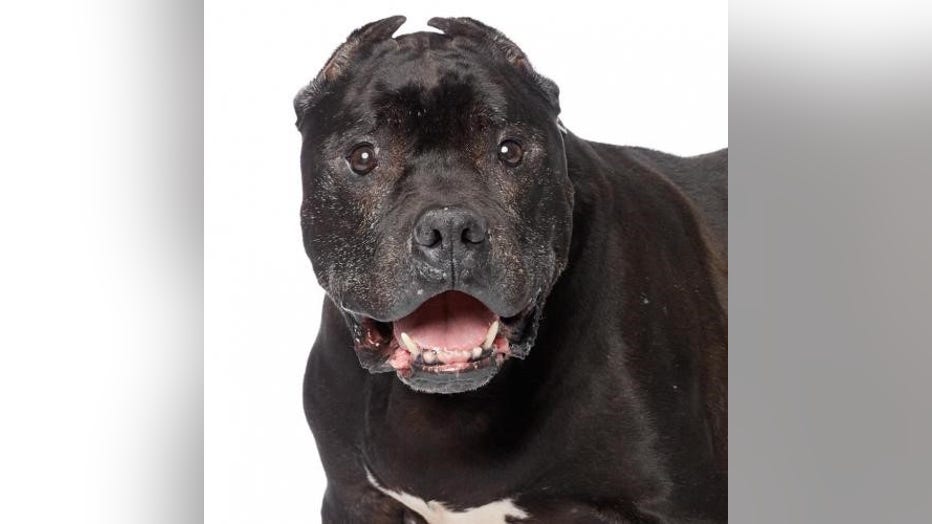 Look at Enzo's face. It's the face of a silly, gentle doofus who has no idea what's going on but absolutely loves you, whoever you are! This "Italian" hunk has the calm, relaxed personality of a middle-aged dog but when he sees his favorite people, h
The Best Friends Lifesaving Center  is located at 15321 Brand Boulevard, Mission Hills. The NKLA Pet Adoption Center is located at 1845 Pontius Drive, Los Angeles. For more information, visit www.bestfriendsla.org.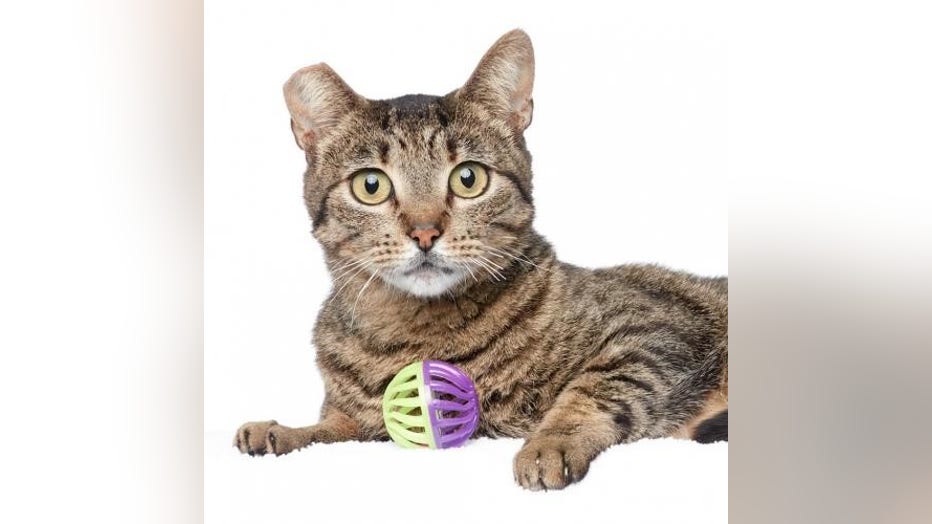 Cagney is such an awesome cat! She's a playful, happy girl who loves everyone she meets. This cute and cuddly love-bug is so affectionate and loving, she rolls over, purrs and makes biscuits while being pet. Precious, gentle and oh so sweet, this ado
All the pets at best friends (and the majority of pets at NKLA) originate from Los Angeles Animal Services, adopters will make a huge impact in helping L.A. become the nation's largest no-kill city by the end of the year.