What it's like to be behind the wheel during a police chase
LOS ANGELES - The heart was pounding, the adrenaline was pumping, I was tense and nervous… and it was all fake. 
I got the opportunity to visit the Los Angeles County Sheriff's "EVOC" facility in Castaic, a 1.3 mile test track at the Emergency Vehicle Operations Center. 
With training Deputy Mike Miller beside me, I was at the wheel of a sheriff's patrol vehicle, lights and sirens on, in a simulated pursuit of a carjacking suspect fleeing in a four-door gray sedan. 
Wednesday was media open house day, in response to numerous requests about pursuit training techniques and policies.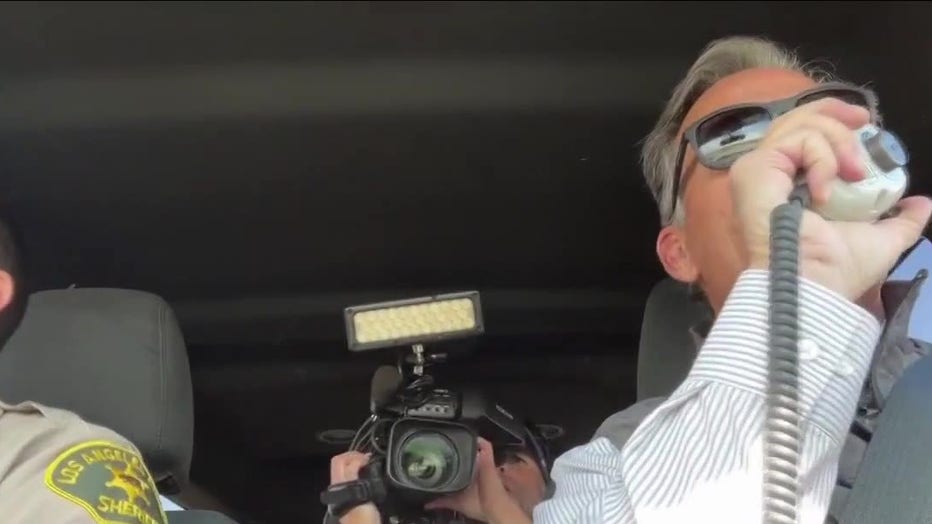 Los Angeles is known for its wild pursuits, and unfortunately, far too often, many pursuits end in tragedy where an innocent driver or bystander is killed. 
RELATED: 
In our pursuit, I had to keep up with the suspect, talk on the radio, watch out for other traffic, clear intersections, and of course stay on the twisting turning track with speeds that ''only'' approached the high 60's. It wasn't easy. In fact, because I did so poorly Miller "called off" the pursuit before my lap was complete. It gave me some real insight into the demands law enforcement face, doing it for real, in traffic, with people's lives on the line.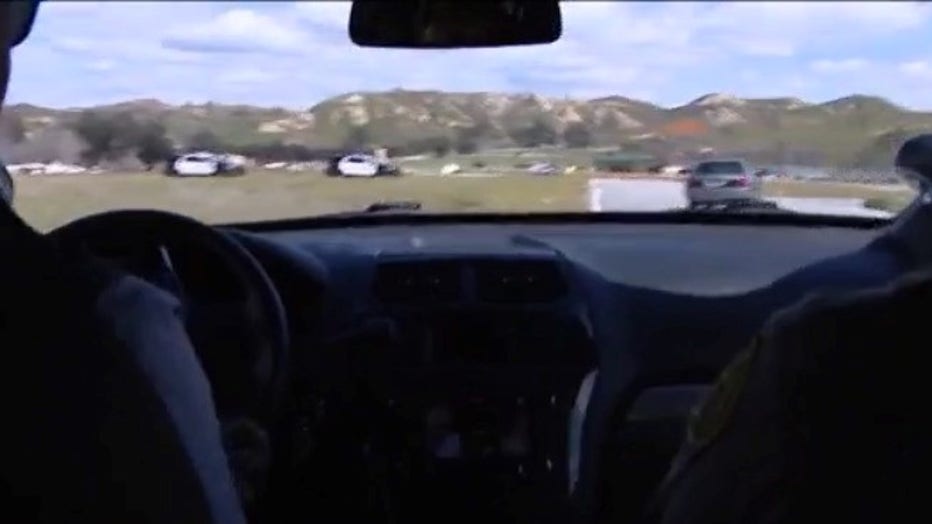 It was also reassuring to hear them say, at least from the sheriff's point of view, that their typical pursuits are less than two minutes and many are called off by supervisors or by responding deputies because of the risk to themselves and the public. Unfortunately, there's never zero risk. That's why they're called accidents.