Alyssa Thompson named to US Women's World Cup team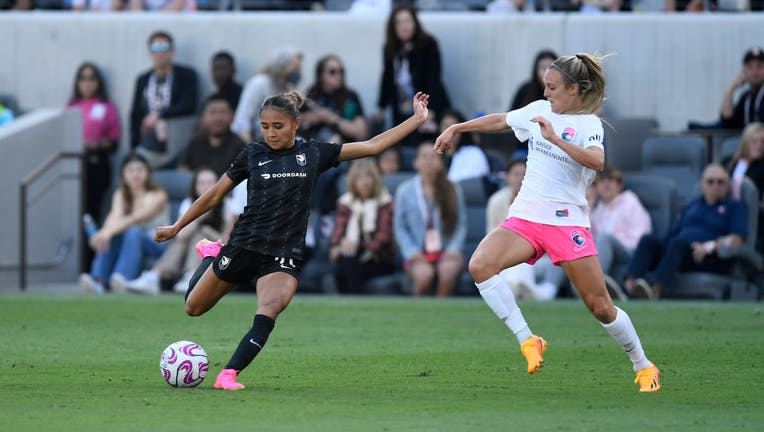 article
LOS ANGELES - Angel City FC forward Alyssa Thompson was among the 23 players named Wednesday who will represent the United States in the 2023 FIFA Women's World Cup, 12 days after graduating from Harvard-Westlake School.
Thompson is the second-youngest player to be named to a U.S. World Cup roster. She will be 18 years, 7 months and 15 days old when the U.S. opens the World Cup on July 21 against Vietnam in Auckland, New Zealand. Tiffany Roberts Sahaydak was 18 years, 1 month and 1 day old when she started against China in the opening game of the 1995 FIFA Women's World Cup.
Roberts Sahaydak is now an assistant coach with the U.S. team.
Thompson is among six players on the team to have played on the high school or college levels in Los Angeles or Orange counties, along with fellow forwards Alex Morgan (Diamond Bar High), Lynn Williams (Pepperdine) and Trinity Rodman (Corona del Mar High) and midfielders Savannah DeMelo (Saint Joseph High, USC) and Ashley Sanchez (Monrovia High, UCLA).
Rodman is the daughter of Basketball Hall of Fame member Dennis Rodman.
Thompson's Angel City FC teammate Julie Ertz was also selected to the team, the third time she was selected to a World Cup team.