Additional bodies pulled from Ontario wash following last week's heavy rain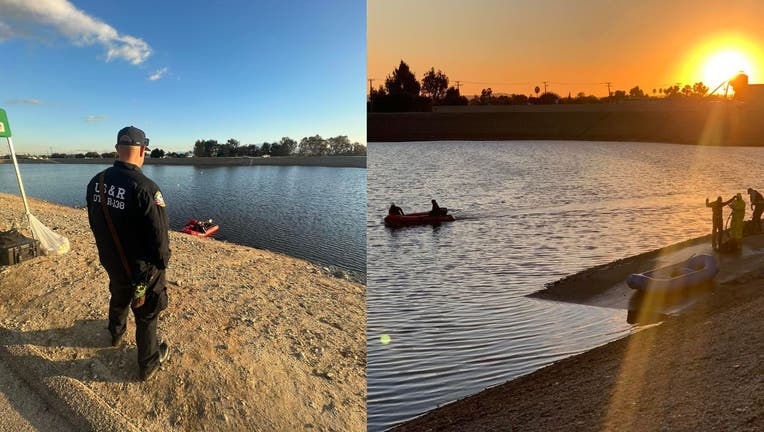 article
ONTARIO, Calif. - Three bodies were recovered from a wash basin in Ontario following last week's storm. 
On Tuesday, Nov. 8, officials said a call came in around 9:45 a.m. reporting multiple people had been swept away in the wash in the 1200 block of E. 4th Street, near North Grove Avenue. 
Later in the investigation, an official with the Ontario Police Department confirmed 10 people washed away and that they were all experiencing homelessness. 
Five people were rescued and one person was found dead that same day. A few days later, on Nov. 14, an additional body was found and on Nov. 16, officers recovered a third body near Philadelphia St. and Baker Ave. 
PREVIOUS COVERAGE: 1 dead, 5 rescued, 4 missing in Ontario after being swept downstream in wash
According to police, the remaining victims were reported to have been in the area of 4th St. and Grove Ave., but were not seen in the water by any bystanders or first responders.
Ontario Fire says just 6 inches of water can sweep someone away.
One of the men, whose body was recovered at the basin, was identified by loved ones as Anthony Lopez. He recently became homeless.