1 dead, 5 rescued, 4 missing in Ontario after being swept downstream in wash
ONTARIO, Calif. - Recovery efforts continue to find the victims who remain missing after they were swept downstream by a strong current in Ontario, fire authorities said.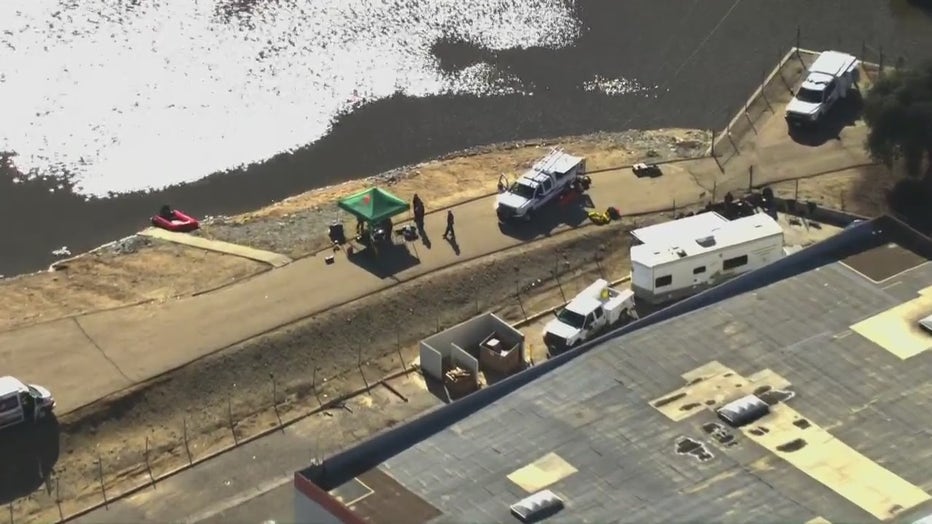 Rescue crews continue recovery efforts in Ontario on Nov. 9, 2022.
Officials said a call came in around 9:45 a.m. Tuesday reporting six people were swept away in the wash in the 1200 block of E. 4th Street, near North Grove Avenue. Later in the investigation, an official with the Ontario Police Department confirmed 10 people washed away and that they were all experiencing homelessness. 
Following the storm, weather conditions were more favorable in the area for rescue efforts.
Five people were rescued, one victim's body was recovered at the basin, and four others were unaccounted for. 
The man whose body was recovered at the basin was a man in his 60s who recently became homeless. He was identified by loved ones as Anthony Lopez. 
"He always looked out for everybody and he didn't deserve to go like this," his niece told FOX 11. "No matter who you ask for help, we end up down here."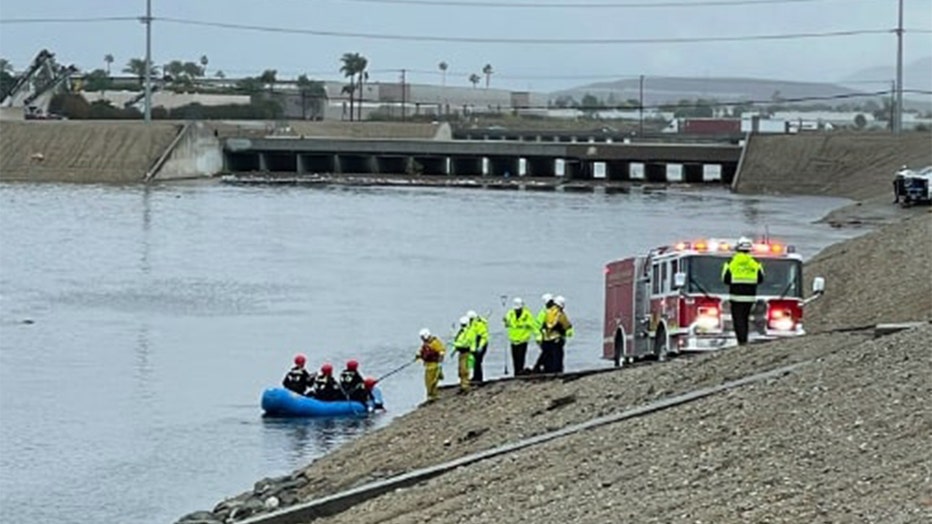 Crews actively working to rescue three individuals who were swept downstream by the current. Credit: Ontario FD
Ontario Fire says just 6 inches of water can sweep someone away.
.