11 rescued, 1 missing from San Gabriel River rescue in Azusa
AZUSA, Calif. - Eleven people were rescued and one person remains unaccounted for following a swift water rescue in Azusa Monday night.
Officials with the Los Angeles County Fire Department said crews were sent to the area near North Todd and West Sierra Madre avenues just after 6:10 p.m. after a report of people being swept away by the river.
Three people who were stranded on an island surrounded by rising water were hoisted up by helicopter, while five others were saved from the raging water by ground crews with the county fire department. On Wednesday, LA County Fire said 11 people in total were rescued via helicopter. Six dogs where also pulled from the river. 
A new storm brought heavy rainfall to Southern California Tuesday afternoon, and the fire department urged people to stay away from washes and rivers due to safety concerns. 
RELATED: California's 11th atmospheric river on the way
Meanwhile, Public Works crews have been preparing for the possibility of high-intensity rain by clearing out storm basins meant to capture the debris washed down from the canyons.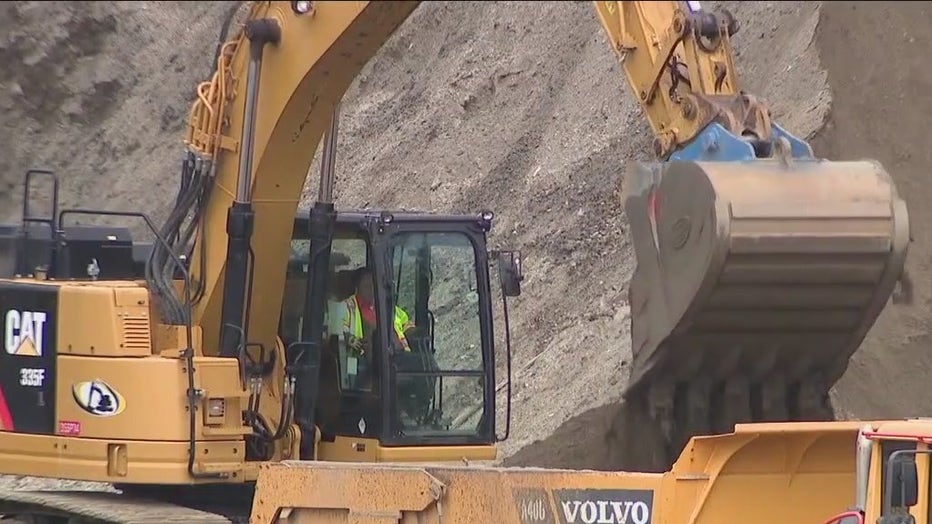 There are still no updates on the search for the unaccounted person.
Highway 39 remains closed at the San Gabriel River Bridge in Azusa.