2 arrested for allegedly carjacking Burbank pizza delivery driver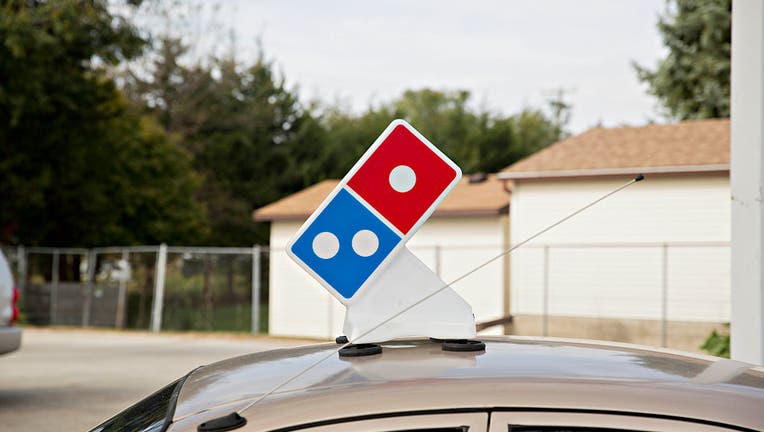 article
BURBANK, Calif. - Two North Hollywood men have been arrested for allegedly carjacking a pizza delivery driver at gunpoint in Burbank, police said Friday.
The crime occurred on Tuesday about 4:25 p.m. in the 1500 block of North Naomi Street, according to the Burbank Police Department.
"The victim, who works for Domino's Pizza, told officers he was delivering an order to a customer when he was confronted by two men in an alley," police said in a statement.
"One man grabbed the victim, assaulted him and pointed a firearm at him while demanding the keys to his vehicle," police said. "Fearing for his life, the victim complied with the suspect's demands and handed over his keys."
SUGGESTED: 2 brothers shot and killed in apparent Lancaster robbery; suspects on the run
The suspects fled in the victim's vehicle. Police officers searched for the suspects and used security video in their investigation.
On Thursday at about 1:45 p.m., investigators found the victim's vehicle near the 6500 block of Radford Avenue, north of Victory Boulevard, in North Hollywood "being driven by a man believed to be one of the suspects in the carjacking," police said.
"Detectives stopped the driver and arrested him," police said. "Investigators then located the second suspect a short time later near the 6100 block of Lankershim Boulevard (north of Oxnard Street) in North Hollywood and arrested him as well."
Jordan Lee, 24, and Tracy Dobbins, 21, were booked on suspicion of armed robbery and each was being held on $100,000 bail. The pair were scheduled to appear in court on Monday. Formal charges are pending review by the Los Angeles County District Attorney's Office, police said.