Wildfire burns 25 acres of dry brush above Montecito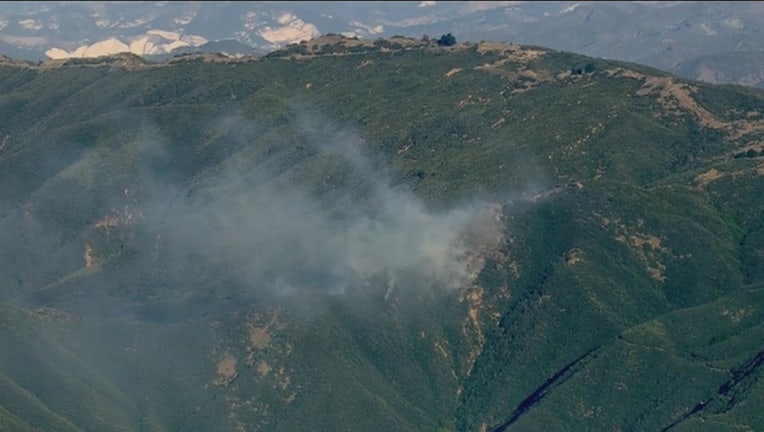 article
MONTECITO, Calif. (FOX 11 / AP) - A wind-driven wildfire was burning in the foothills above Santa Barbara and Montecito, but officials say no structures were threatened.

Santa Barbara County fire Capt. Dave Zaniboni said the blaze was reported around 5:15 a.m. Thursday in dry brush.

He said 25 mph winds were pushing the fire to the east. There was no containment.

Crews were working to beat back the flames before they moved downhill toward homes.
The Montecito Fire Protection District reported the fire had burned about 25 acres in the Montecito Peak area, a half-mile off Camino Cielo.
Residents have been warned to be ready to evacuate in an area north of Highway 192, east of Cold Springs, west of Buena Vista and south of East Camino Cielo, the district reported.
A helicopter, 10 engines, two bulldozers, two water tenders and two hand crews initially responded to the fire, officials said. The Ventura County Fire Department also was organizing a strike team to send to the fire.
Elsewhere, news media outlets say an earlier fire burned 9 acres in the Stevenson Ranch area of Los Angeles County before it was contained.

The northerly gusts were expected to shift to the northeast Thursday night, becoming the first significant Santa Ana wind event of the season.