Cooler temps, chance of showers late Monday into Tuesday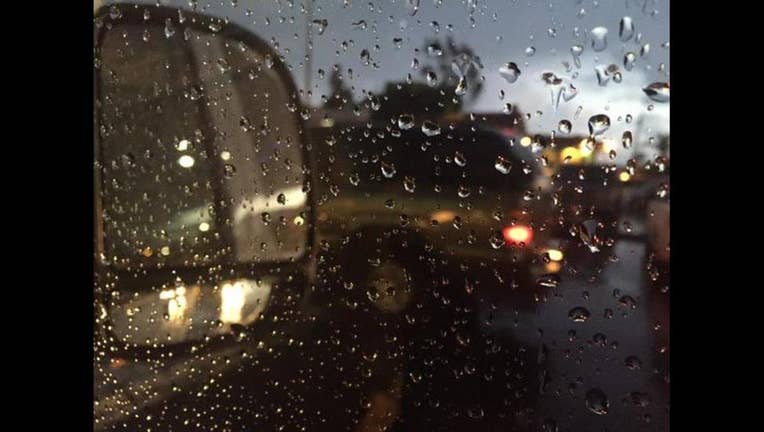 article
LOS ANGELES (CNS) - A cold front slid into Southern California on Monday, bringing with it clouds and cooler temperatures along with a chance of isolated showers into Tuesday.
Forecasters initially said the weather system carried a chance for some rain during the morning commute, but ultimately there wasn't much in terms of precipitation in the area. According to the National Weather Service, most of Ventura and Los Angeles counties didn't see "much more than some sprinkles.''
But the area isn't completely out of the woods. Forecasters said there's still a chance of some showers late this afternoon and overnight.
Forecasters put the chance of rain in the area at about 20 percent.
The expected mass of cold and unstable air will create a slight chance of thunderstorms north of Point Conception, according to the NWS, which added that any thunderstorm will have the potential to generate heavy downpours and small hail.
The two-day event is expected to produce between one-third and two-thirds of an inch of rain in San Luis Obispo County, between one-tenth and one-third of an inch in Santa Barbara County, but less than one-tenth of an inch in Los Angeles and Ventura counties, according to the NWS.
In the San Gabriel Mountains, the snow level will drop to between 4,000 and 5,000 feet by tonight, with 1 to 2 inches of new snow possible above 5,000 feet, and "there is the possibility of a light snow dusting along Interstate 5 near the Grapevine on Tuesday morning,'' it said.
Temperatures will remain on the mild side. The NWS forecast highs of 54 on Mount Wilson; 60 in Saugus, Palmdale and Lancaster; 66 in San Clemente; 67 in Avalon, Pasadena, Woodland Hills, Newport Beach, Laguna Beach, Yorba Linda, Fullerton, Anaheim, Yorba Linda, Mission Viejo and at LAX; 68 in Irvine, Burbank and San Gabriel; and 69 in Long Beach and downtown L.A. Similar temperatures are expected under partly cloudy skies Tuesday.
Copyright 2015 FOX 11 Los Angeles: Download our mobile app for breaking news alerts or to watch FOX 11 News | Follow us on Facebook, Twitter and YouTube.