Rams' Brian Allen first NFL player to test positive for coronavirus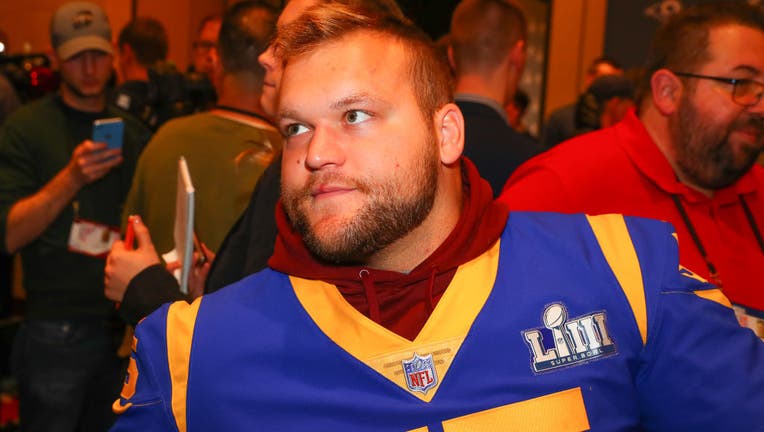 article
LOS ANGELES - Los Angeles Rams center Brian Allen tested positive for the coronavirus but is feeling better, the team confirmed Wednesday evening.  
The Rams immediately closed their practice facility at California Lutheran University in Thousand Oaks after Allen tested positive, coach Sean McVay told Jay Glazer of Fox Sports. 
Get breaking news alerts in the FOX 11 News app. Download for iOS or Android. 
Allen is the first active NFL player to test positive for the coronavirus, according to Glazer.  
Allen first experienced slight symptoms of COVID-19 about three weeks ago, initially losing his sense of smell, then his sense of taste, Glazer reported.  
"I couldn't smell anything," Allen told Glazer Wednesday morning."I lost all sense of smell to the point where I had smelling salts here, I cracked them open, put them to my nose and nothing happened.  
"All I could feel was texture in my mouth. Literally it was the only sense I had. Then I got periodic sore throats. I got really fatigued, my throat would start burning, everything felt different than every other flu I've had."  
RELATED: CoronavirusNOW.com, FOX launches national hub for COVID-19 news and updates. 
Glazer reported Allen then "got headaches and was stiff, he got tired, he had to sit down."   McVay told Glazer he talked to Allen Tuesday and that Allen is"feeling good, he's healthy and he's on the road to recovery."  
"He (Allen) did a great job of letting us know right away so we could be timely in our response in making sure we didn't expose anybody else to that," McVay told Glazer.  
The Rams drafted Allen in the fourth round of the 2018 NFL draft outof Michigan State. He played in 13 regular-season games and three postseason games, including Super Bowl LIII, all as a reserve in the 2018 season.  
Allen started the first nine games of the 2019 season, then suffered aknee injury that sidelined him for the final seven games.