Kawhi Leonard addresses NBA's new player participation policy
LOS ANGELES - The Los Angeles Clippers are entering training camp with a fully healthy roster, greatly boosting morale for a team determined to secure its first championship.
Head Coach Ty Lue, along with players Russell Westbrook, Paul George, Kawhi Leonard, Nico Batum, Terance Mann, and Mason Plumlee took the hot seat for Clippers Media Day. 
While no player could top (emo) Jimmy Butler for NBA Media Day's most talked about moment, Leonard, known as a man of few words, had a lot to say when FOX 11 asked him about the NBA's new player participation policy. Well, kind of. 
When asked about his thoughts on the league's new policy, Leonard responded "What are they?" 
RELATED: 'This year, it's going to be different': Key takeaways from Clippers Media Day 2023
Starting this season, teams will face fines for resting their stars in certain situations, such as nationally televised games.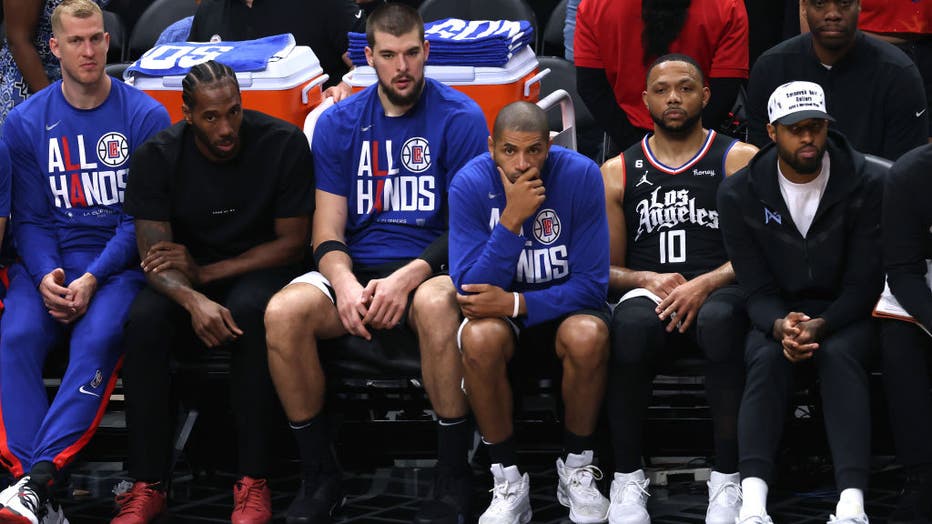 Leonard and George are among the star players across the league affected by the new rule. According to the policy, the league defines a star as a player who has been an All-Star or named to the All-NBA team within the past three years.
RELATED: LeBron James, Anthony Davis, Kawhi Leonard, Paul George subject to new NBA participation policy
Leonard is entering his fifth season as a Clipper and so far, he's been able to suit up for 161 games. In addition, he's practiced load management since his days with San Antonio. 
On Media Day, he made it clear he wants to play and that injuries are part of the game. "It's basketball," he said.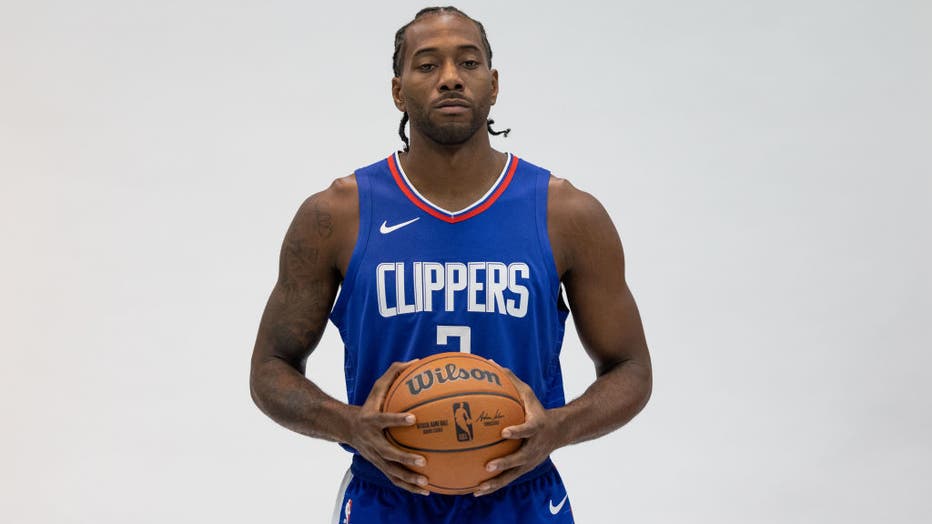 Kawhi Leonard poses for a portrait at the LA Clippers media day on Monday, Oct. 2, 2023 in Playa Vista, CA. (Jason Armond / Los Angeles Times via Getty Images) (Getty Images)
"You're either going to get hurt or you're going to get lucky enough to play games throughout the playoffs or the whole regular season," he said.
He continued to say, "if the league is seeing or trying to mock what I did with the Raptors, they should stop because I was injured the whole year. But other than that, if I'm able to play, I'll play basketball. I'll work out every day in the summertime to play the game, not to sit and watch people play. No league policy is helping me to play more games."
If the Clippers can maintain their health, fans can anticipate an exhilarating postseason.