It's official: Kawhi Leonard is a Clipper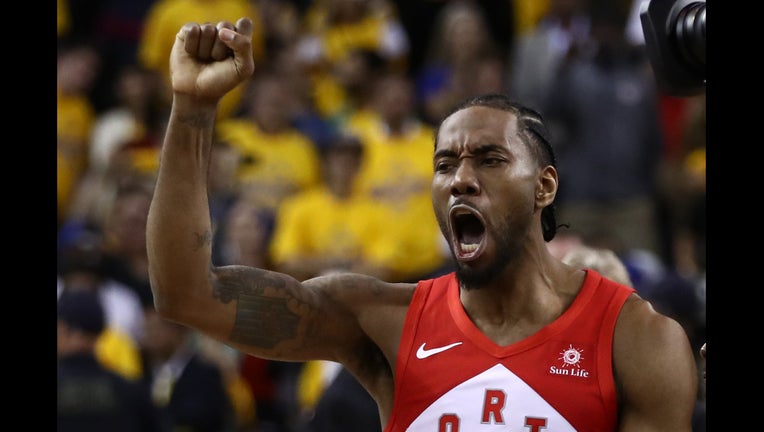 LOS ANGELES (FOX 11) - After much speculation, NBA Finals MVP and Los Angeles Kawhi Leonard signed with the Los Angeles Clippers, making it a homecoming for the NBA star, it was reported Saturday.
The reported four-year, $142 million dollar move was a blockbuster move for the Clippers who have continuously struggled in the postseason. It's also a franchise that has failed to win a single NBA championship.
The small forward beat out the Golden State Warriors and brought the first-ever NBA title to the Toronto Raptors during the 2018-19 season.
He was arguably the most sought-after free agents this offseason. This summer has also garnered moves from Kevin Durant and Kyrie Irving.
Leonard was born in L.A. and attended Martin Luther King High School in Riverside.