Get an inside look at the new SoFi Stadium, future home of the Rams and Chargers
LOS ANGELES - Imagine if you will a blank canvas, a blank check, and a mandate to create the world's best sports and entertainment center.  After breaking ground in November of 2016, and after a few years under construction, Los Angeles will have the brand new SoFi Stadium at Hollywood Park open to the public by the fall of 2020.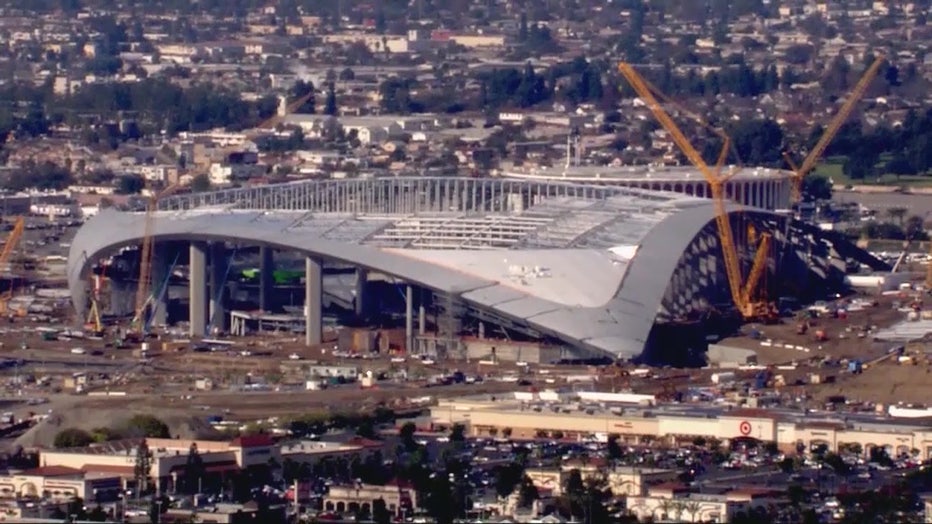 The future home of the Rams and the Chargers football teams will also be host to Super Bowl LVI in 2022, the Summer Olympics in 2028, the College Football Playoff National Title Game, possibly a World Cup, and many other events in between.  FOX 11's Phil Shuman was one of a group of reporters who got a tour of the stadium in mid-January, where officials say is about 85% complete.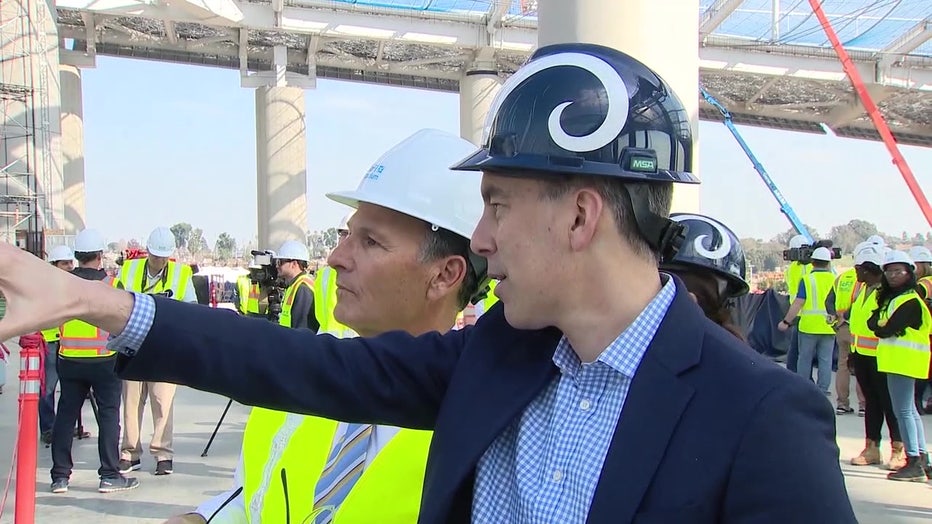 There are numerous technological enhancements to the fan experience. After all, stadium organizers have to compete with TV watching, and no doubt it will be outfitted for legalized gambling with California voters taking that issue to the polls, most likely within a couple of years.  
SoFi Stadium is being created with the money of Rams owner Stan Kroenke on some 300 acres of what was a race track and a parking lot just south of The Forum in Inglewood.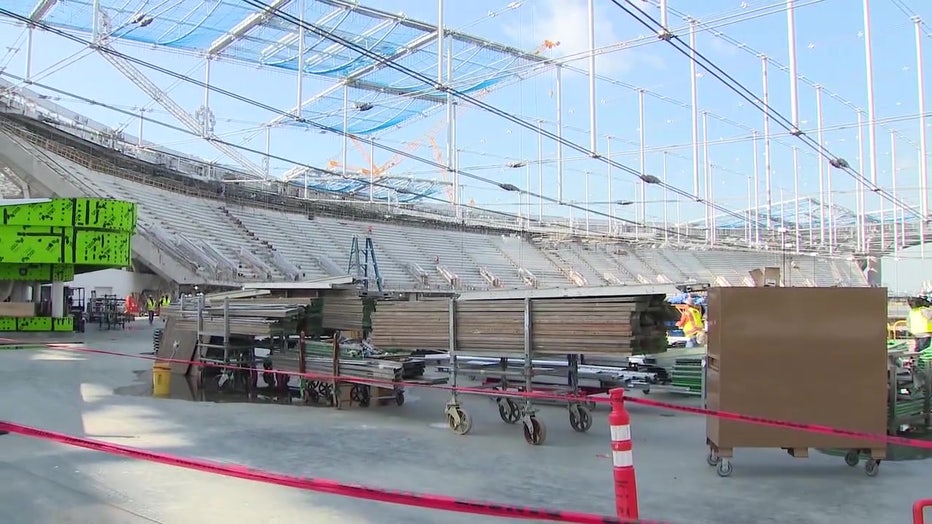 In addition to the stadium itself, there will also be a 6,000 seat concert venue along with restaurants, retail outlets, residential communities, a lake, parks, walking trails, and the headquarters for the NFL Network – some are calling it a mini-city within a city.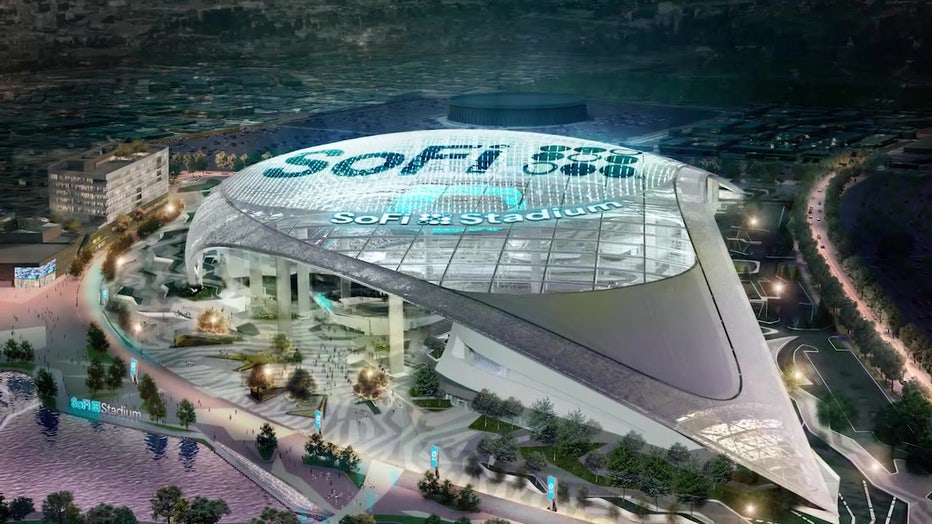 Rendering of SoFi Stadium, to be completed in the fall of 2020.

Once the stadium opens, it's going to put southern California professional football back on the map even more so than the Rams did a few years back when they returned to Los Angeles in 2016.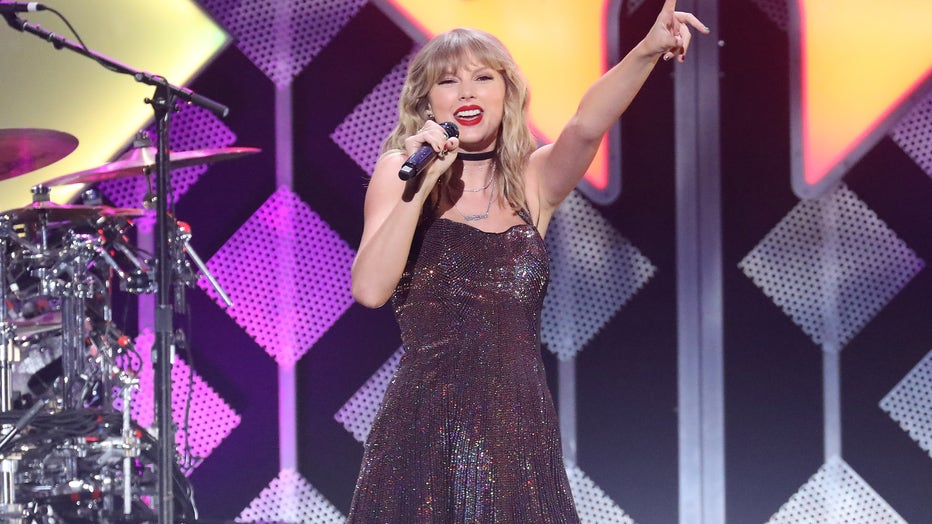 NEW YORK, NEW YORK - DECEMBER 13: Taylor Swift performs during the 2019 Z100 Jingle Ball at Madison Square Garden on December 13, 2019 in New York City. (Photo by Taylor Hill/FilmMagic)
Taylor Swift is scheduled to open the facility on July 25, 2020 with a massive concert -- not in the 6,000 seat theater, but in the 70,000 seat stadium.
It's going to be the ultimate destination, it's on schedule, and until it opens, the 3,500 workers at the location will spend every day getting it ready for business.