NBA Playoffs: Clippers prepared for battle in first-round series against Phoenix
PHOENIX - The Los Angeles Clippers are entering the Western Conference quarterfinals as the underdogs prepared for battle against the Phoenix Suns.
It's hard to imagine a team that fought its way to the No.5 seed with two-time finals MVP Kawhi Leonard, former league MVP Russell Westbrook, and a deep roster as the underdogs, but the Suns are nearly blinding with its star power. 
"I've been an underdog my whole life. I ain't supposed to be here, so you know, you just deal with it. You prepare and we got a confident group over here. So being an underdog is no excuse for us not to be able to win the series," Clippers head coach Ty Lue said, as reported by Andrew Greif with the LA Times.
The first-round series is a rematch of sorts – the two teams haven't faced each other in the postseason since the 2021 Western Conference Finals. Last season, the Clippers were eliminated in the play-in tournament and despite having the best record in the league, the Suns were knocked out of the playoffs in the semifinals by the Dallas Mavericks.
In the 2021 WCF, the Clippers were without Kawhi Leonard, and now, they are without Paul George.
RELATED: NBA playoffs: LA Clippers facing Phoenix Suns in first-round matchup
Both teams are focused on the current chapter and this time, the Suns look a bit different with the addition of Kevin Durant, who is often referred to as "the greatest player on the planet when healthy."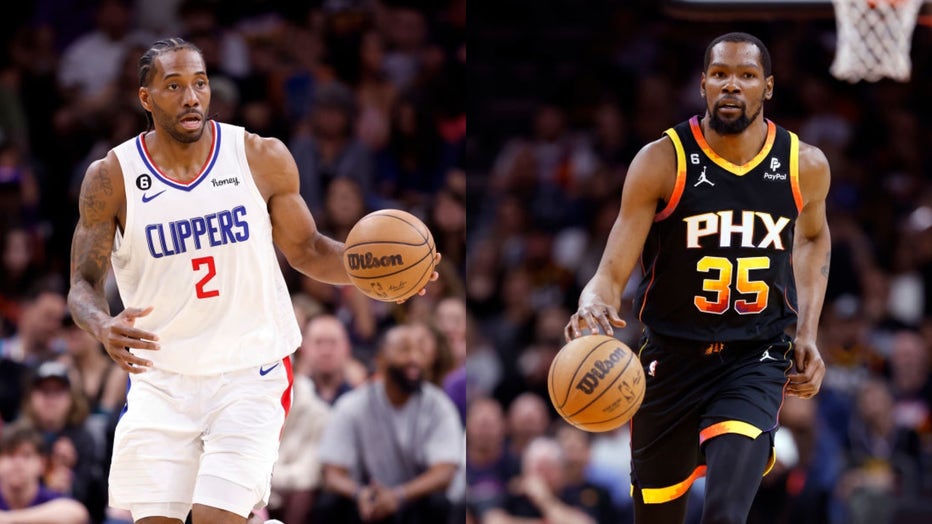 Often overlooked in a purple and gold shadow, the Clippers are not distracted by outside noise or even the lack thereof. Some may even find it comical that the Clippers could even potentially rain on the Suns' parade by eliminating them in the first-round series, but Clipper Nation is loyal. They believe in this team, and the Clippers are confident, focused, and prepared for the task at hand.
RELATED: Clippers' Russell Westbrook reveals where he stands with ex-teammate Kevin Durant
Picking the Clippers to win this series is considered a bold prediction. In fact, not a single NBA analyst at ESPN thinks the Clippers can pull it off, with some predicting the Suns will go on to represent the West in the NBA Finals.
It's going to be a tough series for the Clippers, but it isn't impossible, and a team with Leonard should not be counted out. 
In recent TV appearances, two NBA champions believe the Clippers will be the ones advancing to the next round.
"I think they can get it done. Russ has a lot to prove. I'm looking at Russ to step up big," Rajon Rondo said Tuesday on ESPN's "First Take" in front of a shocked Stephen A. Smith.
The day before, Kendrick Perkins said, "I got the Clippers beating the Suns. It don't get no spicier than that." 
"Kawhi Leonard has been quietly dominating the league without praise and when I look at this matchup. Ty Lue is one not to be underestimated when it comes down to his game planning and looking forward to these challenges. So, when I look at this, and I look at Russell Westbrook who also has something to prove, I got the Clippers in 6 beating the Phoenix Suns," Perkins added.
Here are some other storylines to watch for in this series:
Rematch between Leonard and Durant
This is the first playoff matchup between Kawhi Leonard and Kevin Durant since the 2019 NBA Finals.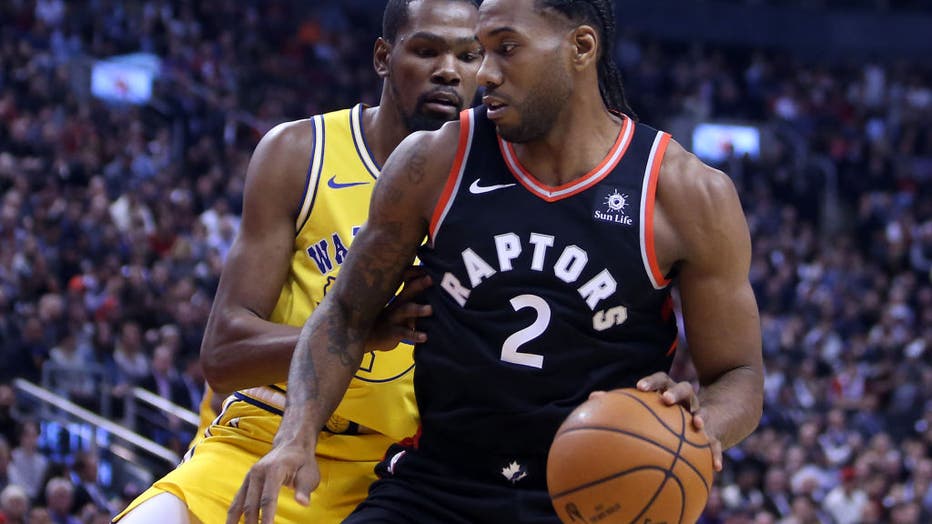 "No matter how you slice it, he can score in every environment. I think that's a challenge that every team has faced with him. Now they have tons of shooters around him and bigs that can get extra possessions off those chances that he does miss. He's back to form and we can see it. He's got the pop and the strength and the ability to get a shot off in any environment," said Suns head coach in an interview posted to Twitter by Gerald Bourguet. 
Brodie vs. CP3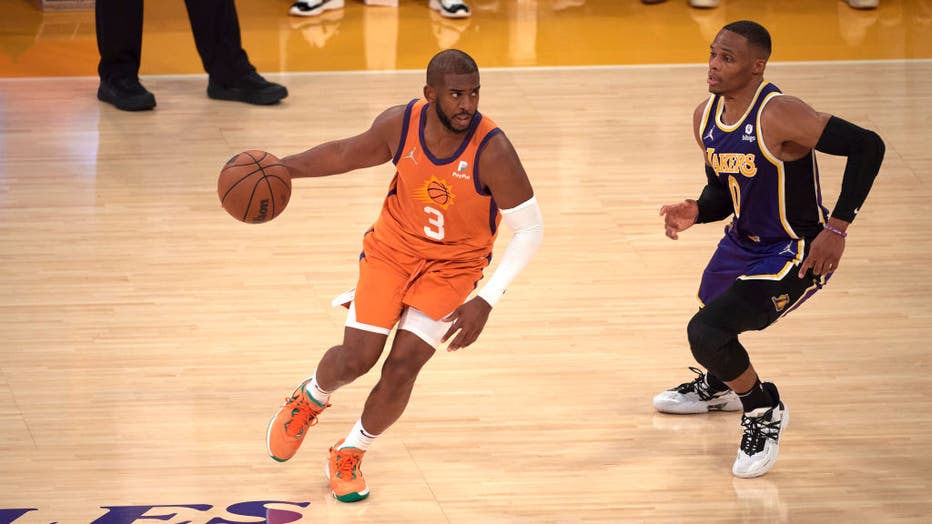 Get your popcorn ready as "Mr. Triple Double" and the 37-year-old "Point God" go head-to-head. The future Hall of Famers are looking to cement their legacies with a title. 
Westbrook vs. Durant
The former teammates are seeing each other in the playoffs for the first time.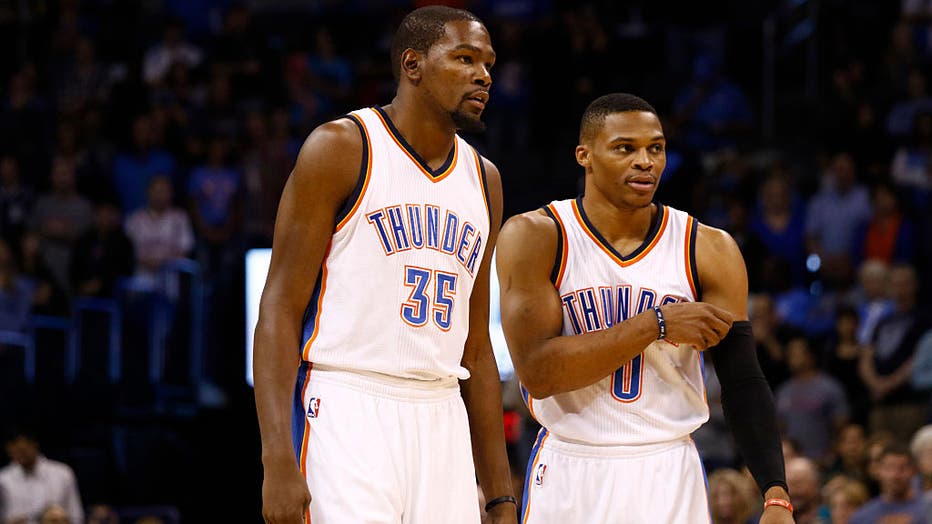 RELATED: Clippers' Russell Westbrook reveals where he stands with ex-teammate Kevin Durant
"It will be normal for me," Westbrook said about what it will be like to face his former Thunder teammate. "I think people still think like there's some beef or something. There's no beef of any [kind], so I think that's the good narrative for media, for people to talk about."
"But there's no beef. I got nothing but respect for him and the things he's done with his career and having to see him back from injury. There's no beef at all. But he knows I'm going to compete, and I know he's going to compete, and that's all it is."
The action begins Sunday at 5 p.m. The seven-game series starts in Phoenix for Games 1 and 2.