Anthony Davis ripped for performance in second half of opening night game against Denver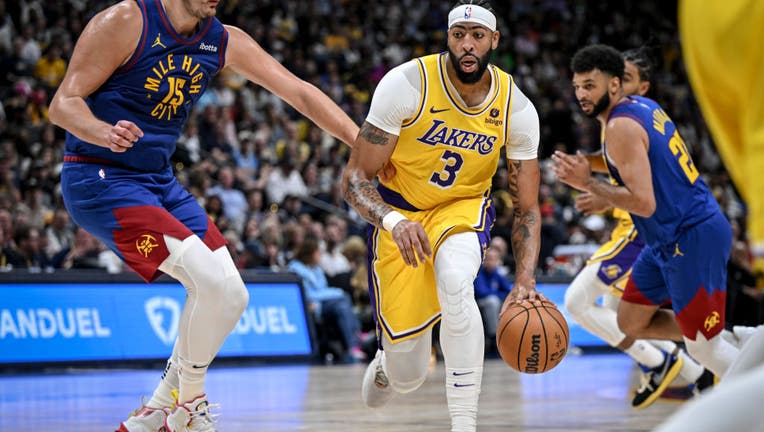 article
LOS ANGELES - The Los Angeles Lakers went all-in for Anthony Davis during the offseason and signed him to a historic three-year contract extension worth a reported $186 million.
Unfortunately, Davis failed to meet expectations on opening night in Denver at the Ball Arena during what was a Western Conference Finals rematch.
Simply put, ESPN's Stephen A. Smith called it a "trash performance." 
"Ladies and gentlemen, you just saw the reason why the Los Angeles Lakers ain't gonna win no championship this year," Smith said on "First Take" Wednesday. 
Smith said added it was "horrible and an indication of what's to come." 
PREVIOUS COVERAGE:
Davis played for 34 minutes in the loss and scored 17 points in the first half. In the second half, he was 0-6 from the floor. 
"Charles Barkley calls him 'Street Clothes.' I say 'no.' I call him 'Six Flags'. He's a roller coaster. He's up and down. You never know what you're going to get." 
Following the game, Davis took some accountability and explained his struggle with being double-teamed. 
"I missed some easy layups around the rim, little jumpers. But I was trying to make the right play, kick it out to our guys when they double," Davis said in a post-game press conference. " Rui [Hachimura] hit an open three, Gabe [Vincent] had open threes, they just didn't fall. But I have to shoot it more."