2023 MLB All-Star FOX Bet Super 6: Analyst shares best bets, Super 6 picks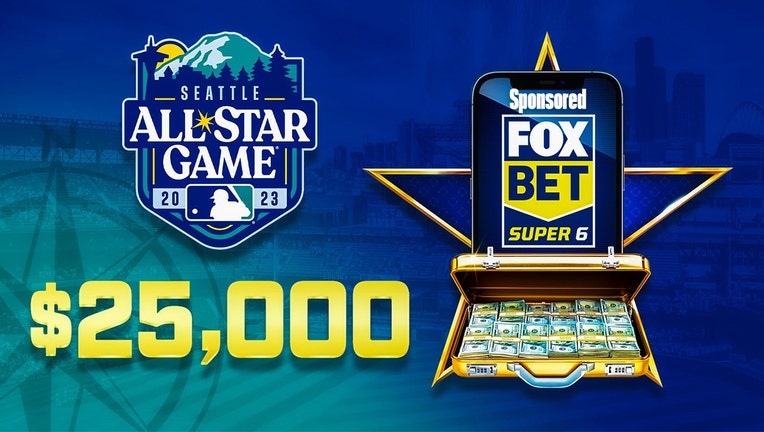 article
Even with its exponential growth in both popularity and accessibility, there's still a certain mystique that surrounds the sports betting landscape. Pair gambling's allure with Major League Baseball — a sport that's continuously reckoning with its rules as it makes efforts to attract younger fans — and it all can seem quite overwhelming.
That is until FOX Sports betting analyst Sam Panayotovich swoops in to save the day bearing an "S" on his chest like Shohei Ohtani on a balmy night in Anaheim. I talked to Sammy P ahead of this week's MLB All-Star Game on FOX and the FOX Sports app for his expert perspective on betting, baseball and the FOX Bet Super 6 contest.
Consider this a "Sammy Explains it All," if you will. 
And first at bat is betting.
"Bettors need to understand the importance of price and getting the right number," he pointed out. "I think the biggest mistake that rookie bettors make is that they wait 15 or 20 minutes before first pitch, and they decide, 'Oooo, I like Team X!' And the reality is that, at nine in the morning, Team X was -120 and now, Team X is -140. 
"And that might not sound like a big deal, but if you're constantly laying -140 when you could've laid -120 on a $100 bet, that's 20 bucks. And if you lose that bet, you're losing 140 instead of 120. Those 20 dollar increments add up."
Playing devil's advocate, I pushed back and asked about the practice of waiting for injury reports before placing wagers. If Superstar A is missing from Team X's lineup, that surely impacts where one might put their money, right?
"Patience sometimes works against the bettor," he continued. "Same thing goes for the NFL. A lot of people will fire up the televisions on the weekend to watch FOX NFL Sunday when you've got Terry, Howie and Strahan talking about the games. And people will bet, for example, Colts +4 when the Colts were +6 on Tuesday. 
"You can get a more favorable number when the NFL lines go up the Sunday before. And if a starter ends up not playing, you can always get off position and wiggle your way out of it."
A clever writer and brilliant analyst who's just as magnetic when he's dropping gems in videos for FOX Sports, Panayotovich's path to becoming a gambling guru wasn't linear. He transferred from the University of Illinois when he didn't get accepted into the school's College of Media, but then he landed at a smaller school, Columbia College Chicago.
It was there that Sammy P began his on-air career in sports. He divulged, "I'm not a professional bettor, and you can write that down." And while, no, he's not a "sharp," his analysis — both on camera and on paper — make him one of the industry's smartest, most respected voices.
Which is why I had to see where his head was when it comes to how the 2023 MLB season has unfolded. And I started by asking him about the biggest letdowns this year. Naturally, the Chicago native started with his hometown White Sox — a hopeless squad that's going into the All-Star break with a 38-54 record.
"The White Sox have been the biggest disappointment," he laughed. 
And for those who are wondering, Panayotovich admitted that he does place the occasional wager on — or even against — his Sox. 
Elaborating on the letdowns, Sammy noted that "the San Diego thing has been very fascinating."
In case you missed the spiral that's been the Padres' season, the abbreviated version is that they've grossly overspent while egregiously underachieving.
"The Padres were a team that was 10-1 to win the World Series. The best number you can get now on San Diego is 45-1," he said. "Numerically speaking, that is a disaster. It's just absurd. Look at their payroll. They pay three players more than a billion dollars, and they're currently four games under .500, and they're eight-and-a-half games out of first. That team on paper was supposed to be a World Series contender, and now they're six-and-a-half out of the wild card."
On the other end of the spectrum are the Atlanta Braves, a franchise that's entering the break boasting a 60-29 record and, at most sportsbooks, the shortest odds to win the Fall Classic.
"In terms of players who've impressed me, I think this Matt Olson kid from Atlanta is the real deal," Sammy P said. "Everyone thought that when the Braves lost Freddie Freeman, everything would go to hell. But Olson has almost 30 homers and 70 RBIs. He's a big threat in that lineup."
And then there's Shohei Ohtani because, of course, you can't talk MLB without talking Shohei. From him running away with the MVP to him potentially running away from the Angels, Shotime is always at the forefront of baseball minds.
"He's something else. I watched an Angels game this year when he hit two homers and struck out 10 guys," he said. "That's what my buddies did in Little League. You're just not supposed to do that in the major leagues!"
For our seventh-inning stretch, I put Sammy P through the speed-round wringer for Tuesday's $25,000 FOX Bet Super 6 MLB All-Star Game contest. 
FOX Bet Super 6 is free-to-play, and this week's challenge features the showdown between the National League and American League that can be seen on FOX and the FOX Sports App. For your chance at the 25 grand, download the app, answer all six questions and submit your picks before the big event starts on Tuesday. Get them all right, and the huge cash prize could be yours. 
It's also worth noting that people really do win.
So let's dive into Sammy's picks.
MLB All-Star Game: Sam Panayotovich's FOX Bet Super 6 picks
How many total home runs will there be in the game? 
4 
Which team will throw more strikeouts and how many will they throw?
National League, 10+
Which team will have more hits and how many will they have?
American, 8
Which team will have the most total runners left on base and how many will they have?
National League, 9
Which team will score more runs and how many will they have?
American, 6 
Which team will win and by how many runs?
American, 2
Final thoughts… and how to play
I couldn't let Sammy P retire to the clubhouse without asking him for his bold prediction for how the second half of this MLB season will play out. He, instead, insisted on trying his luck at a bold prediction and a bold bet.
Swing, batter, batter!
"My bold prediction is that Ronald Acuña is gonna finish the deal and get 40/40," he said. "It feels inevitable, assuming he stays healthy. I don't know that that's very bold, but I hope it happens."
And now a trigger warning, Angelenos and Dodgers faithful, because our buddy Sammy P's bold bet might have you feeling blue.
"The Los Angeles Dodgers miss the playoffs," he predicted. "We're paying a premium on what they've done in the past. And people often times will pay attention to past success rather than present possibility. 
"I can bet the Dodgers to miss the playoffs at 7-1. They're in the wild-card hunt, yes. But if another thing breaks against them, they're gonna have a tall test holding off Miami, Philadelphia or even San Diego or San Francisco.
"The Dodgers are heavily favored to make the playoffs, but I wouldn't mind betting $10 to win $70 or $100 to win $700 for them to miss. I don't think that's a bad bet."
From diving into betting's basics and scrutinizing MLB's underachievers, to making FOX Bet Super 6 All-Star picks and revealing his bold baseball predictions, Sammy P explaining it all hits it out of the park.
And that, my friends, might just be the most epic grand slam of the 2023 MLB season so far.
Download the FOX Bet Super 6 app for your chance to win thousands of dollars on the biggest sporting events each and every week! Just make your picks and you could win the grand prize. Download and play today!
No purchase necessary. Open to legal residents of the US, excluding WA. 18 and older. See terms and conditions at foxsuper6.com. Sponsored by TSG Interactive US Services Limited.