YMCA centers open hygiene facilities to homeless people during pandemic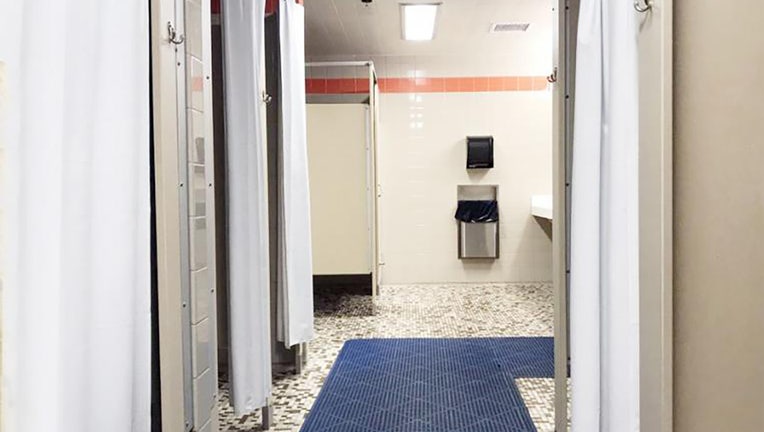 article
LOS ANGELES - Nine YMCA centers opened Monday across Los Angeles to provide access to restrooms, showers and locker rooms for homeless people who are unable to take shelter during the coronavirus pandemic.
"In a crisis like the one we are currently facing, it is vital that our most vulnerable are taken care of," said Kevin James, president of the Los Angeles Board of Public Works, which approved the use of the YMCA facilities on Friday.
RELATED: CoronavirusNOW.com: FOX launches national hub for COVID-19 news and updates.
"This partnership with the YMCA will help ensure that people in Los
Angeles without homes can still access the basic hygiene facilities necessary to stay healthy," he said.
The partnership will provide the YMCA centers with six mobile hygiene units currently deployed by the city and 17 by the Board of Public Works for unsheltered residents.
RELATED: Learn how you can take action to help prevent the spread of COVID-19
"(The YMCA centers) will also produce jobs for folks who have either been laid off or lost their hours ... making sure we have even more sanitation on the streets," Mayor Eric Garcetti said Friday.
The Los Angeles Department of Sanitation and Environment will open the hygiene facilities at:
   -- Anderson Munger Family YMCA, 4301 W. Third St.;
   -- Collins & Katz YMCA, 1466 S. Westgate Ave.;
   -- Hollywood YMCA, 1553 N. Schrader Blvd.;
   -- Stuart M. Ketchum-Downtown YMCA, 401 S. Hope St.;
   -- Mid Valley Family YMCA, 6901 Lennox Ave., Van Nuys,
   -- North Valley YMCA, 11336 Corbin Ave., Northridge;
   -- Weingart YMCA Wellness & Aquatic Center, 9900 S. Vermont Ave.;
   -- Westchester Family YMCA, 8015 S. Sepulveda Blvd., Westchester; and
   -- West Valley Family YMCA, 18810 Vanowen St., Reseda.
Department of Sanitation and Environment officials told City News Service more YMCA facilities may be made available later this week.
Get breaking news alerts in the FOX 11 News app. Download for iOS or Android.