Woman suspected in Pasadena pickaxe attack charged with felony vandalism
PASADENA, Calif. - A woman who was caught on home surveillance video using a pickaxe to smash the windows of a Pasadena home, with another woman and baby inside, was charged Wednesday with one count of felony vandalism.
PREVIOUS COVERAGE: VIDEO: Woman with pickaxe smashes in windows of Pasadena home
The attack occurred at a home in a neighborhood near the intersection of North Sierra Bonita Avenue and East Washington Boulevard on Monday.
In the video, the suspect later identified as 65-year-old Beverly Baker is seen carrying a pickaxe as she walks up the driveway before she begins swinging. 
"She has no emotion, just swinging away," said homeowner Arman Tchoukadarian.
Tchoukadarian said his mother-in-law was babysitting his daughter at the time and that the baby was sleeping by a window. Luckily, his mother-in-law removed her granddaughter from harm's way right in time.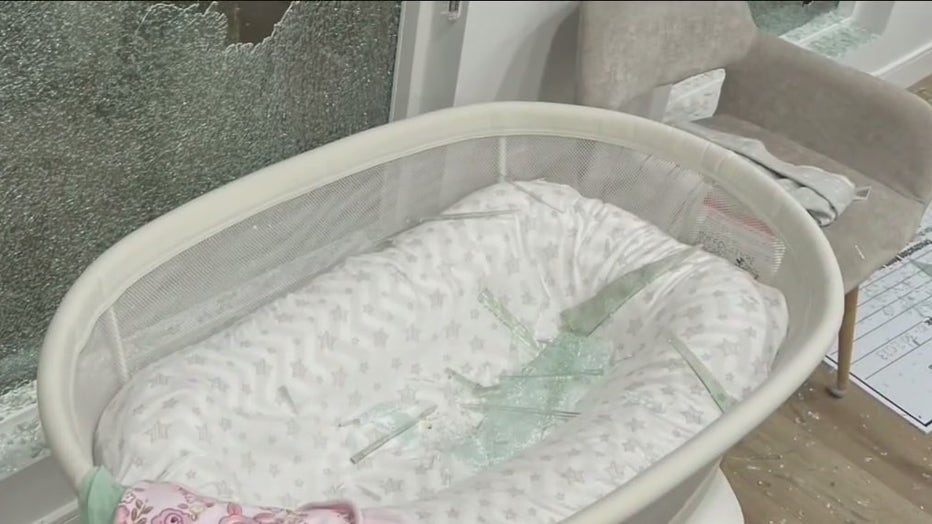 Police said it appears Baker was suffering from a mental health crisis. However, Tchoukadarian believes it was a hate crime and believes they were targeted because they are Armenian.
Neighbors then helped officers track Baker down after she left the scene. After a 30-minute standoff, she was arrested and faces a charge of felony vandalism. Police estimated $20,000 in damages. The home is now boarded up and the victims are currently staying with relatives.
Baker lives just two blocks away from the home she vandalized and her ex-husband lives right across the street. Baker's neighbors say she was exhibiting odd behavior before the attack. One neighbor said she could be heard over the weekend screaming "I am the bride of the God of Barack Hussein Obama the second." 
Another neighbor told FOX 11 that Baker was seen fighting with someone in her front yard… however, no one was there.
"We thought perhaps someone in a truck parked outside her house was trying to help her, and upon further inspection, she was actually just yelling at the marked car, giving it the finger, screaming at it, dancing around it," said one neighbor. 
Baker was expected in court Wednesday, but failed to appear; now she is under warrant to appear Friday.