Woman hid in basement as fighting raged in Artsakh
LOS ANGELES - Born and raised in Moscow, Mary Asatryan moved to Stepanakert in 2022.
"The war started and I've decided to move to Artsakh to work for my homeland. So I've been working for the office of the Ombudsman of Artsakh for the past year," said Asatryan, assistant to the Human Rights Defender of Artsakh.
Asatryan is currently hiding in a basement along with hundreds of others, following Azerbaijian launching a major military operation in Artsakh on September 19, 2023.
"So basically the terrorist attack by Azerbaijan, as we can say so started during the lunch break, and I was at home at that time. I came back home from work around 2 p.m. They started to shell, and they attacked the entire contact line of Artsakh and the positions were very close to Stepanakert as well. So the bombing were hurts in the city, and then they started to target the civilian infrastructure as well," said Asatryan.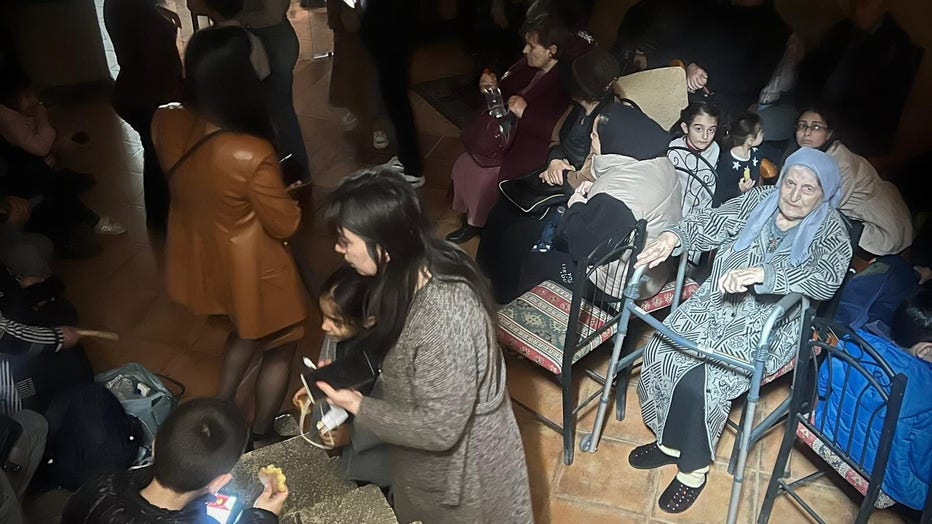 Photo courtesy Gev Iskajyan, ANCA Artsakh Executive Director
"Every few minutes you can hear them. Either the air alert going off or the sounds of the explosions and bombings."
"Unfortunately, we have many injured people, and also casualties among civilian population as well. So the latest numbers would be more than 200 people are injured. There are about 30 people who died unfortunately, and to of them are civilians, and one of them is a child. So basically, the entire population of 120,000 people are subjected to another genocidal act by Azerbaijan and they are quite open and honest about their intentions, so they say that they are going to fulfill and finish what they started in 2020 by ethnically cleansing Artsakh."
"Do you have food? Do you have supplies down where you are?" asked Good Day LA's Araksya Karapetyan.
"No, unfortunately we don't, and we don't even have any water or food. And this was to be honest, the very last thing that we thought about when the attack started. There is no water at our basement, unfortunately. So we have to drink the tap water from the toilet. It's awful because we don't even have the most necessities. For example, toilet paper to go to the you know, it's embarrassing to talk about those things. But I think the world must know as well like we don't have those hygiene products being delivered to our tech for 9 months. And this situation in this crisis situation, you don't have anything, basically. And you're being attacked."
"You get some flashbacks of 2020. But with people being really in a most vulnerable state, I would say, because they have been deprived of anything throughout these 9 months, and now they are the only thing they have left. Their lives are under direct threats."
"There should be some international pressure on Azerbaijan. Artsakh cannot do much on its own. You know it's in the most vulnerable. We understand that Azerbaijan is not complying with all its agreements and international obligations. And it's not going to do so on its goodwill, so there should be some pressure food on it, and urgently urgent actions should be taken, be it in a form of sanctions, be it in a form of intervention, isolation, political isolation from all organizations. There are 120,000 lives at stake," said Asatryan.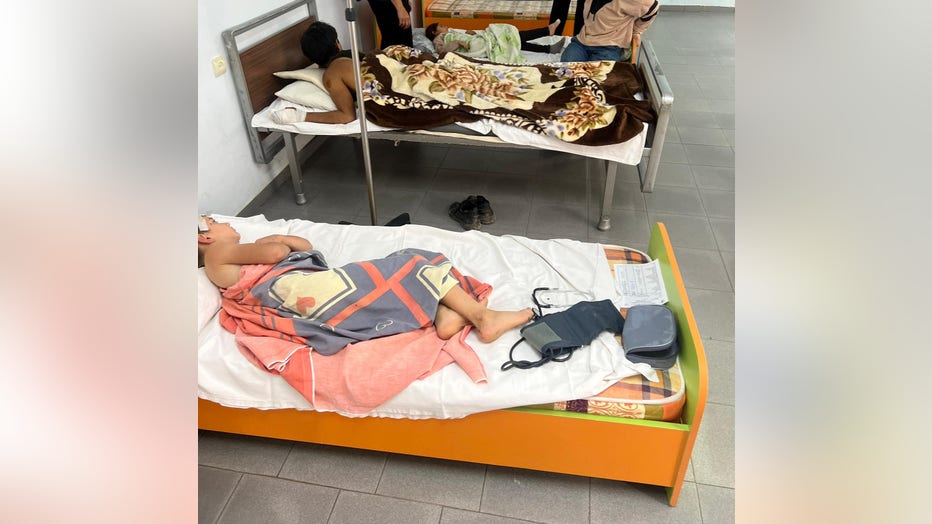 Photo courtesy Gev Iskajyan, ANCA Artsakh Executive Director
"What do you want to convey to people?" asked Karapetyan.
Asatryan said this isn't only about the growing fear of a full-scale war between Armenia and Azerbaijan—this is much more serious.
"This is not an isolated act of violence or aggression. This is really very important to understand. This is a systematic and consistent policy of ethnic cleansing and genocide which Azerbaijan conducts on the State level against Armenians of Artsakh."
"We are witnessing a genocide in a twenty-first century when so many pledges to human rights were made. But we see that they mean nothing when it comes to some, you know, national interest, economy, interest, energy, interest."