Wildfire erupts in Castaic prompting 5 Freeway closure at Hasley Canyon
CASTAIC, Calif. - Crews battled a wind-driven fire that broke out Thursday afternoon in Castaic and quickly consumed approximately 20 acres and threatened homes.
Late Thursday evening, fire officials merge this fire with the Tick Fire burning just miles away in Canyon Country and referred to the Castaic fire as the Tick Branch 10 Fire.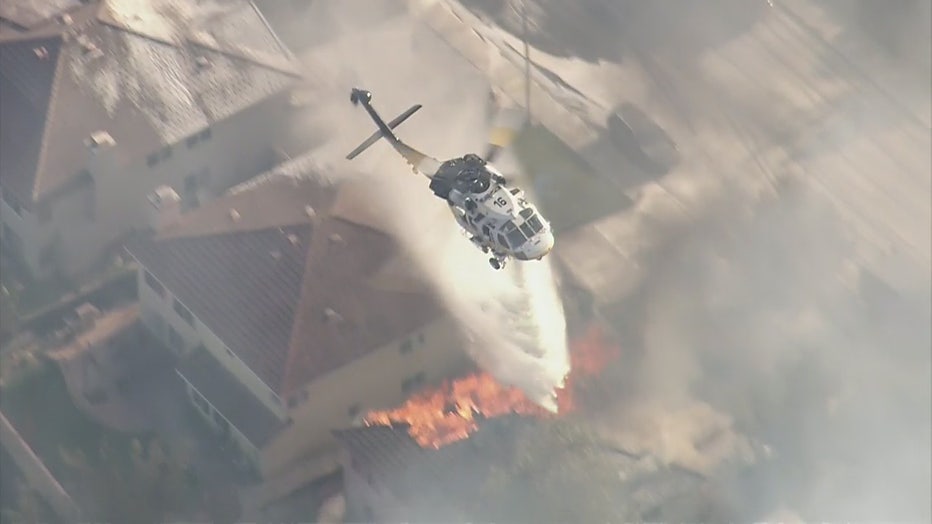 Old Fire burning in Castaic. (FOX 11)
The Tick Branch 10 Fire erupted near the 5 Freeway and Lake Hughes Road.
It was not immediately known if there were any evacuations. At least one home was seen burning.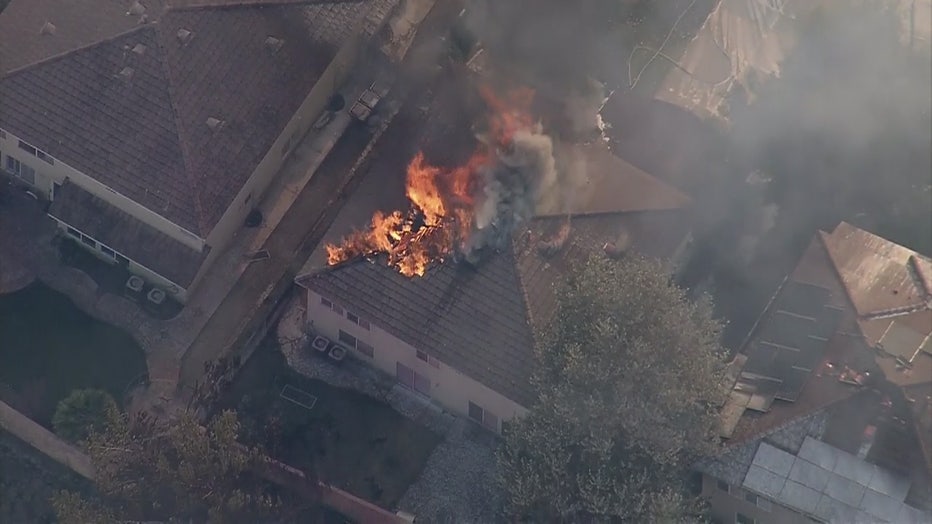 Old Fire burning in Castaic. (FOX 11)
The southbound 5 Freeway was temporarily closed at Templin Highway but has since reopened. All northbound lanes reopened around 6:30 p.m.
RELATED: Mandatory evacuations ordered as Tick Fire continues to grow in Canyon Country
Drivers can use westbound State Route 126 to U.S. Highway 101 as an alternate route. The sheriff's office says the fires in Castaic and Valverde have been contained. Several deputies are leaving Castaic to help assist with the wildfire in Canyon Country. 
All Castaic Union School District Schools and the District Office will be closed on Friday, Oct. 25 due to the fire.
L.A. County Sheriff's deputies rescued two dogs off of Old Road before the fire reached them and are now in care of the animal control. Deputies are looking for their owners and tweeted a photo.
The cause of the Tick Branch 10 Fire is under investigation.
This is a developing story. Check back for updates.