Violent sexual predator could be released, relocated to San Bernardino County despite objections
LOS ANGELES - San Bernardino County officials are voicing their concerns after being told that a violent sexual predator from Ventura County may be ordered to live in Joshua Tree.
"Ross Leo Wollschlager is a convicted rapist and child molester from Ventura County, California. A Ventura County judge now proposes to drop this declared sexually violent predator into San Bernardino County. San Bernardino County DA Jason Anderson, Sheriff John McMahon, and county law enforcement strongly objects to Joshua Tree being a dumping site for a sexual predator with no connections to our county," the office of District Attorney Jason Anderson wrote in a press release Thursday.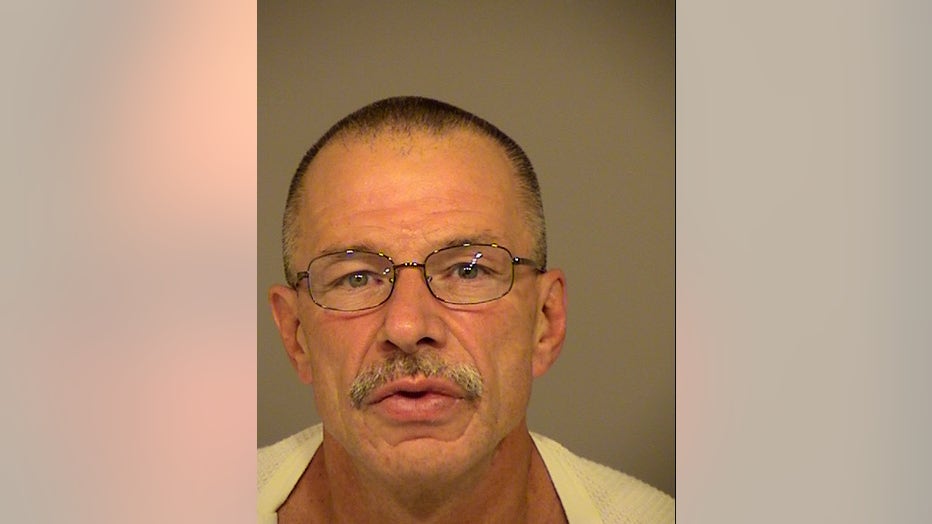 A final determination of Wollschlager's placement will be made in Ventura County Superior Court, Courtroom 13, on November 7, at 9:00 a.m. 
Law enforcement in San Bernardino County were notified that Wollschlager may be released in Joshua Tree.
"This person, Ross Leo Wollschlager, has no ties to San Bernardino County. His crimes were committed in Ventura County. His prior grants of outpatient treatment and subsequent revocations of his outpatient status occurred in Ventura County," the DA's office added. "If he is to be released, San Bernardino County law enforcement thinks he should remain in Ventura County."
According to the DA's office, Wollschlager was convicted on multiple rapes and child molestation charges.
"He has crept into homes of his victims late at night after first peeping in on them. Once inside, he would find his prey sleeping, and then commit rape," the DA's office said.
Wollschlager was charged with four counts of rape, and convicted by his guilty plea of two counts of rape in 1983. After serving his sentence, he was paroled in 1987. 
After his release from prison for rape, the DA's office said that Wollschlager sexually assaulted a child, a 10-year-old girl asleep in her bed in her family's home. Her 9-year-old niece slept nearby.
"The girls tried to stop the sexual assault without success. Their screams awoke family members. They drove Wollschlager away," the DA's office said.
He was caught and convicted of committing lewd acts on a child and a Ventura County judge returned him to state prison.
Thereafter, because of his record, Wollschlager was formally declared a "sexually violent predator" under the state Welfare & Institutions Code in Ventura County and committed to the Department of State Hospitals for treatment from Ventura County. 
In January, Judge Nancy Ayers of Ventura County Superior Court ordered Liberty Healthcare to assist in the conditional release of Ross Wollschlager into the community. Liberty Healthcare is the organization contracted with the Department of State Hospitals to find housing for and provide outpatient treatment and supervision of sexually violent predators.
Later in March, the DA's office said that Judge Ayers found "extraordinary circumstances" existed to authorize placing Wollschlager outside of Ventura County. He was first scheduled to be sent to Sacramento County. After unsuccessfully attempting to place Wollschlager in Sacramento County, Judge Ayres then ordered Liberty Healthcare to consider additional counties, including San Bernardino County. 
On September 19, Judge Ayers tentatively ordered Wollschlager be placed at a residence located in Joshua Tree.
"Law enforcement in San Bernardino County was recently informed of this, and strongly opposes taking responsibility for this Ventura County sexually violent predator," the DA's office added.
San Bernardino County DA Jason Anderson has ordered deputies of his own SVP Unit to go to Ventura County on November 7 and oppose Wollschlager's release to the San Bernardino County community.