Video of Memphis officers beating Tyre Nichols as bad as Rodney King assault, Memphis police chief says
MEMPHIS, Tenn - Memphis Police Chief Cerelyn "CJ" Davis said the video of Memphis police officers beating Tyre Nichols earlier this month is perhaps worse than the infamous Rodney King footage.
"I was in law enforcement during the Rodney King incident and it's — you know, very much aligned with that same type of behavior," she told CNN's Don Lemon. "I would say it is about the same if not worse."
King was beaten by a group of Los Angeles Police Department officers in 1991 in an attack that was captured on civilian video. The attack later spawned the 1992 Los Angeles riots, which resulted in dozens of deaths, after a jury acquitted or couldn't reach a verdict for excessive force on the officers involved.
Memphis police say they pulled over Nichols on Jan. 7 around 8:30 p.m. for "reckless driving" near Raines Road and Ross Road in Memphis. A "confrontation occurred" during the stop, at which point Nichols ran away from police on foot. Officers pursued the 29-year-old and attempted to apprehend him, police said, and they said an ambulance was called when he complained of shortness of breath. He died at the hospital on Jan. 10.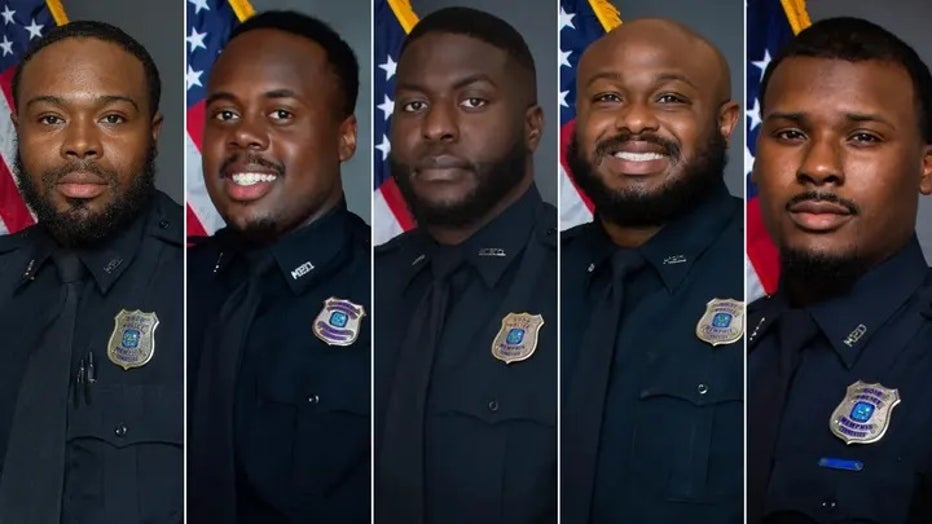 Memphis Police Department Officers Demetrius Haley, Tadarrius Bean, Emmitt Martin III, Desmond Mills and Justin Smith were terminated on Jan. 18 for their role in the arrest of deceased Tyre Nichols. (Memphis Police Department) 
Nichols family attorneys said Tuesday that following an independent autopsy on Nichols' body carried out by a "highly regarded, nationally renowned forensic pathologist," preliminary findings indicated that he "suffered extensive bleeding caused by a severe beating." They also said Nichols' "observed injuries are consistent with what the family and attorneys witnessed on the video of his fatal encounter with police on Jan. 7, 2023."
The five officers involved — Tadarrius Bean, Demetrius Haley, Emmitt Martin III, Desmond Mills, Jr. and Justin Smith — were fired after an internal review of their actions, and they now face second-degree murder charges, along with several other felonies.
"I was outraged," Davis said. "It was incomprehensible to me. It was unconscionable. And I felt that I needed to do something and do something quickly. I don't think I witnessed anything of that nature in my entire career."
RELATED: Four of five Memphis police officers charged with killing Tyre Nichols released from jail after posting bail
"It was that bad," she added.
Davis said she planned to release the entire video on YouTube so it would be accessible to the public. She has pleaded with Memphis citizens not to react violently when they see the footage of the attack, encouraging them to protest if they felt it necessary but to do so peacefully.
Davis described the video as showing acts that "defy humanity" and violated the sworn duty of care for police officers. She said they failed to de-escalate the situation in a proper manner and called the officers' aggression to Nichols "unexplainable." 
Asked by Lemon if Nichols cried out for his mother in the video, Davis said he did.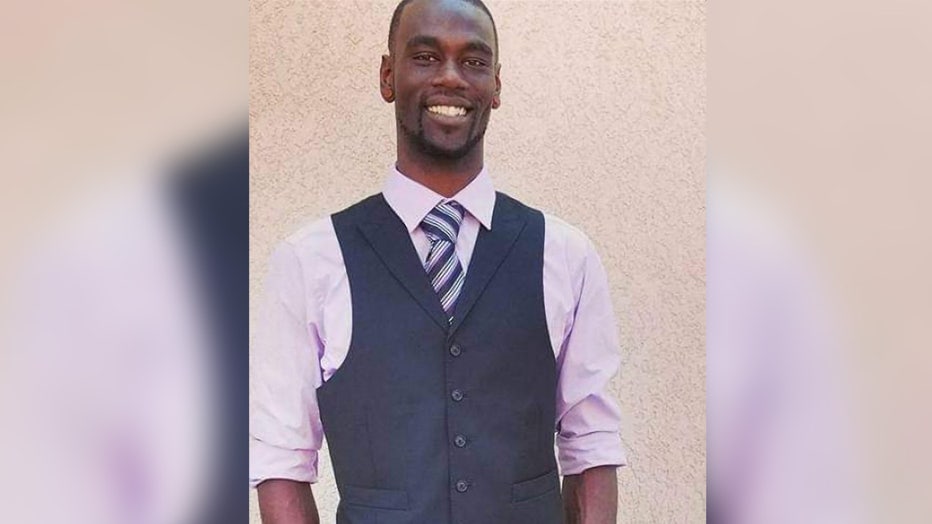 Tyre Nichols (Photo credit: Ben Crump Law) (Ben Crump Law)
"That is why this incident, not just that, but just the disregard for humanity as I mentioned before. I think that is what really just pulls at your heartstrings," she said. "And it makes you wonder why was a sense of care and concern for this individual just absent from this situation, all who went to the scene."
Davis said she had spoken to Nichols' family and felt their sense of pain.
RELATED: Tyre Nichols' mother urges peaceful protest: 'I don't want us burning up our cities'
"The policy for the Memphis Police Department requires officers to intervene and stop excessive force and report these incidents immediately. Did anyone on that video, will we see that, did anyone do that or will we see that on that video at all?" Lemon asked.
"You will not see that on that video," Davis said.
She also said that paramedics who were on the scene did not render proper care, saying "they just stood by."
"They began to render care and concern but it was long after several minutes. And which was, you know, concerning for all of us that we see a number of failures where individuals did not exercise the amount of care that we are responsible for, no matter what — no matter what the cause is. We're responsible for exercising care," Davis said.
Lemon noted the officers involved in the deadly incident are Black, and asked Davis what she made of that.
"It takes off the table that issues and problems in law enforcement is about race," she said. "And it is not. It is about human dignity and integrity, accountability, and the duty to protect our community. And as this video will show you, it doesn't matter who is wearing the uniform, that we all have that same responsibility. So it takes race off the table. But it does indicate to me that bias might be a factor also in the manner in which we engage the community."