Victim identified in deadly 405 Freeway crash
LOS ANGELES - Authorities Wednesday identified the man who was killed in a crash on the northbound 405 Freeway in Bel-Air. 
Ronald Mullen, 59, died at the scene, according to the coroner's office and California Highway Patrol. 
Mullen was driving a 2014 Dodge Journey that became disabled in the No. 4 lane south of Bel Air Crest Road. The vehicle was struck around 4 a.m. by a 2019 Kenworth driven by 49-year-old Craig Zackery of La Habra.
"Due to Zackery's driving his 2019 Kenworth at an unsafe speed for stopped traffic conditions, the front of the 2019 Kenworth collided into the rear of the 2014 Dodge Journey," according to a CHP statement.
CHP officials l investigated the fatal collision that caused lane closures for more than six hours on Tuesday morning on the 405 Freeway through the Sepulveda Pass. 
Mullen was driving a 32-year-old passenger. She was taken to a local hospital. The extent of her injuries was unknown.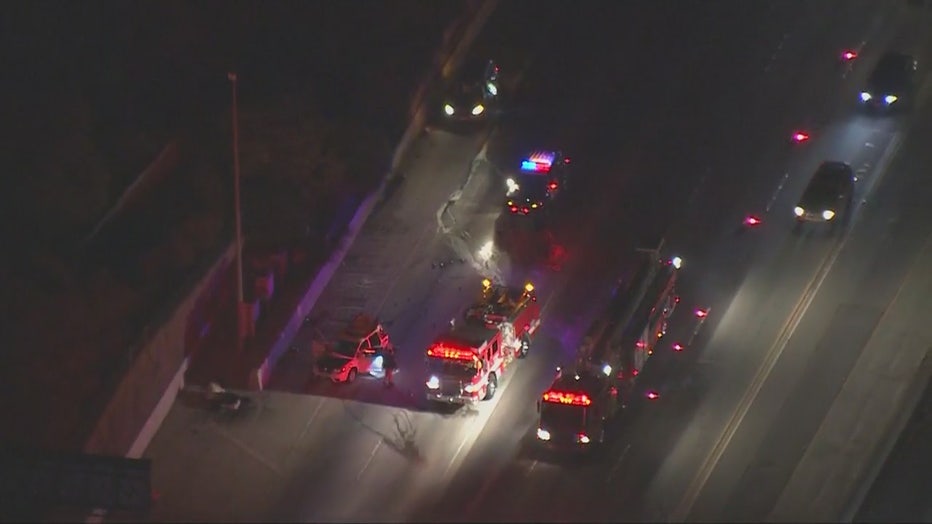 Zackery was not injured in the crash and was not arrested, CHP said. 
CNS contributed to this report.