U-Haul stolen, Lakewood family searching for answers
LAKEWOOD, Calif. - The Hernandez family of Lakewood had packed up everything.
Sam and Lori, and their 7-year-old son Sammy, were bound for a cross country move to Georgia at the end of July. But then their rented U-Haul and personal car, loaded with all of their belongings, were stolen.
"Everything was gone, the truck, the car, of course, the tow for the car," says Sam.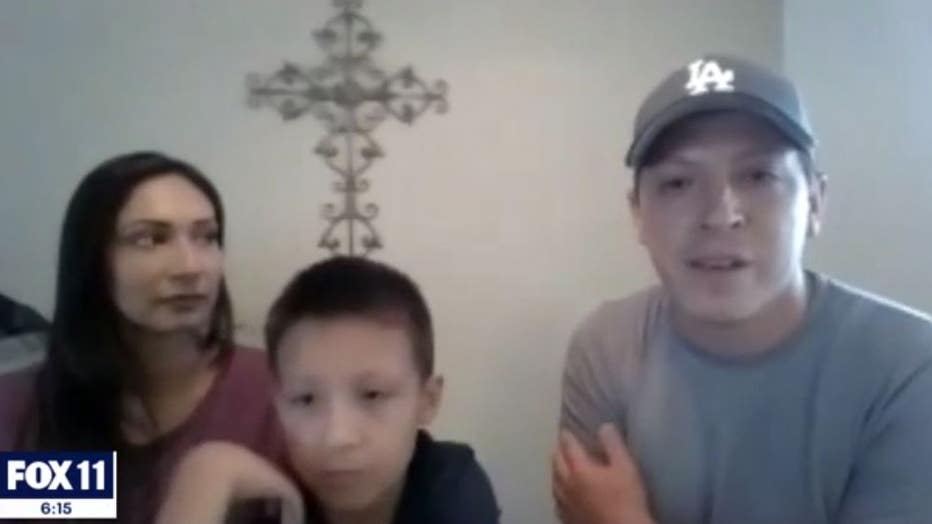 "I was in such disbelief that someone could do that to us," says Lori. While the Los Angeles County Sheriff's Department works the case, the Hernandez' are getting some leads and donations on this Facebook page they've set up., which also includes their Gofundme page.
The response has been overwhelming."That has been amazing. It has just been people non-stop rallying behind us," says Sam.
Nonetheless, the Hernandez' are out tens of thousands of dollars, but it's not the furniture they're upset about, or the clothes.
"We had all of his baby pictures in there," says Lori regarding their son, Sammy.
The Hernandez's are still planning to make that trip to Georgia, where the couple finally found work, despite the dismal job market during the pandemic.  
In the meantime, if you have any information about their stolen U-Haul and white 2014 Ford Focus, please contact the LA County Sheriff's Department.   
Get breaking news alerts in the FOX 11 News app. Download for iOS or Android