Two people arrested for robbery/grand theft at Topanga Mall in Canoga Park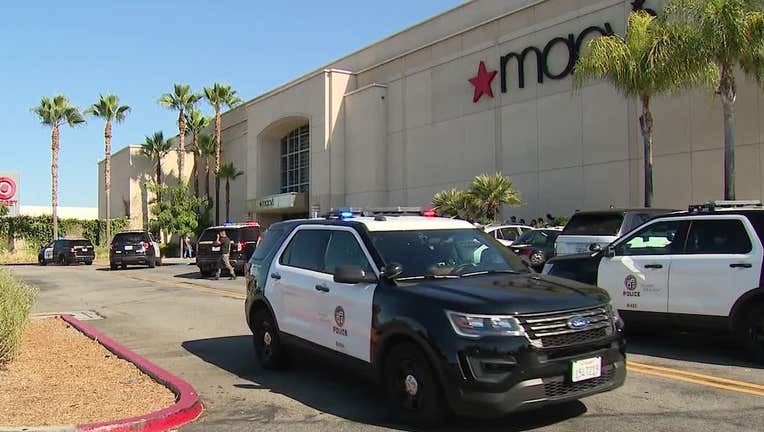 CANOGA PARK, Calif. - A report of a shooting at the Westfield Topanga Mall in Canoga Park proved to be false, but police arrested two people, Los Angeles police said on Sunday.
The alleged incident at the mall in the 6600 block of Topanga Canyon Boulevard was reported at 3:12 p.m, police said.
RELATED: Authorities investigating reports of shots fired call, possible robbery at Westfield Topanga Mall; 2 detained
Police responded to the mall but found no evidence of a shooting.
However, officers did arrest two suspects expected to be booked on charges of robbery and/or grand theft, according to the LAPD.
No injuries were reported.