Authorities investigating reports of shots fired call, possible robbery at Westfield Topanga Mall; 2 detained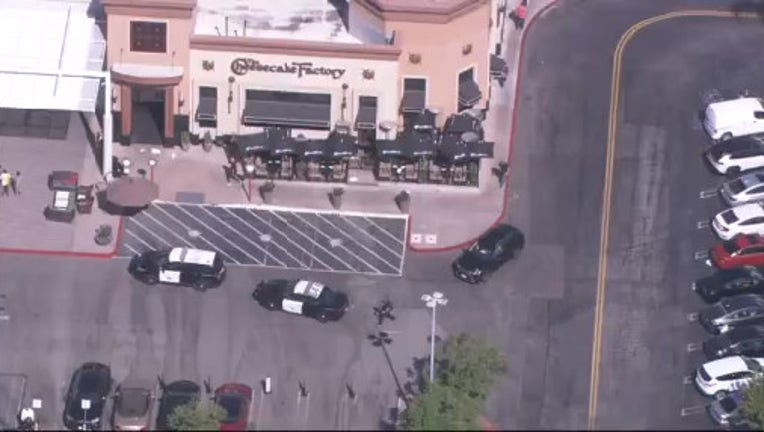 CANOGA PARK, Calif. - The LAPD responded to reports of a possible shooting, robbery at the Westfield Topanga Mall in Canoga Park on Sunday.
Two suspects have been detained. No evidence of a shooting. Preliminary information is a possible robbery, but the investigation is still ongoing. Please continue to avoid the area and expect a large police presence, according to LAPD.
LAPD says officers were responding to the 6600 block of Topanga Canyon.
The public is advised to avoid the area.
This is a developing story. Please check back for updates.
CNS contributed to this report.