Two officers injured in South LA rollover crash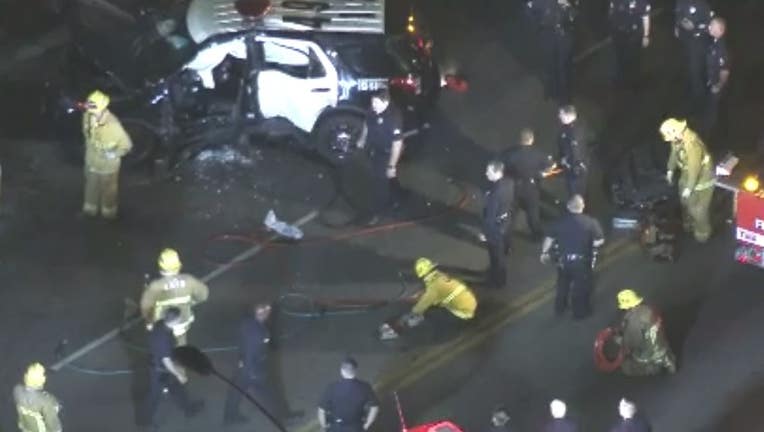 SOUTH LOS ANGELES, Calif. - Two LAPD officers were injured in a rollover crash in South Los Angeles Monday night.
A Los Angeles Police Department cruiser sheared a hydrant and overturned in the 6000 block of South Vermont Avenue, near intersection of 61th Street in South Los Angeles.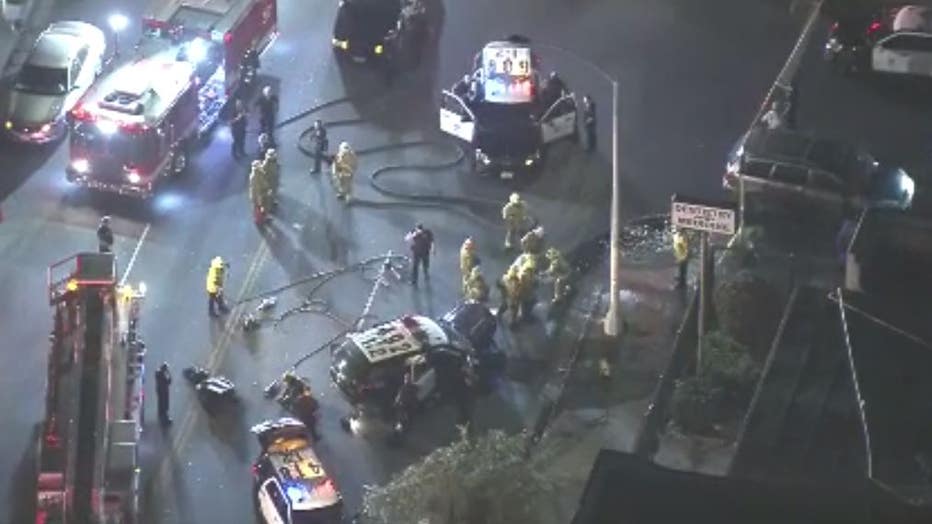 One officer was trapped in the wreckage and was freed by firefighters, according to the Los Angeles Fire Department.  
Both officers were in stable condition when taken to a hospital,according to LAPD Officer Mike Lopez.  
The circumstances leading up to the crash were not immediatelyavailable, Lopez said.
This is a developing story. Please check back for updates.
CNS contributed to this report.