Mother of 5, Lyft driver killed in fiery crash involving street race in Palmdale
PALMDALE, Calif. - A Lyft driver and a mother of five were killed Wednesday in a fiery crash in Palmdale when a Dodge Challenger allegedly involved in an illegal street race hit their car from behind, causing it to spin out of control and slam into a light pole, authorities said.
The crash was reported around 12:30 a.m. at 11th Street West and Rancho Vista Boulevard, according to the Los Angeles County Fire Department.
The two victims pronounced dead at the scene were in a Toyota Corolla that burst into flames, sparking a vegetation fire that was extinguished by firefighters. The Toyota was not involved in the street race.
The victims are said to be a rideshare driver and a passenger. One of the victims was identified by family members as 28-year-old Spechelle Pope, a mother of five.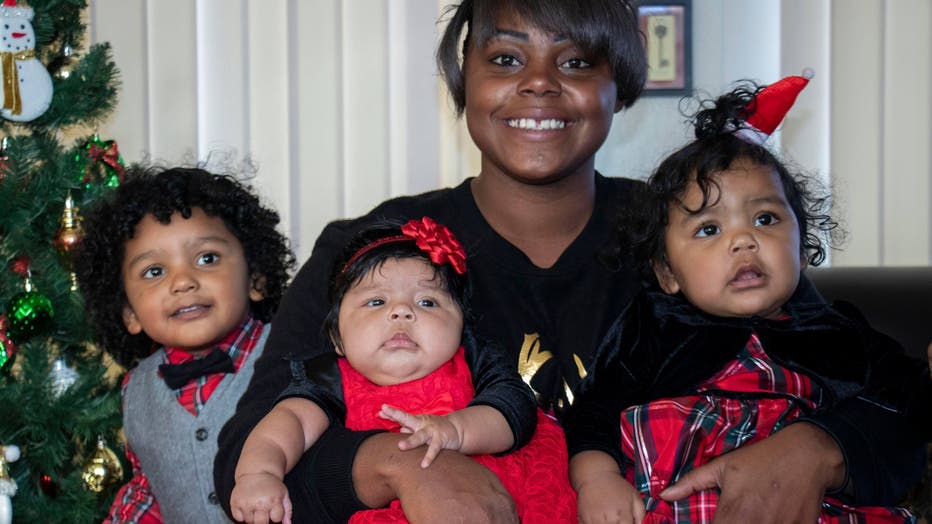 The second victim, 37-year-old Lesther Deleon, of Lake Los Angeles, was a Lyft driver. He was also a youth soccer coach.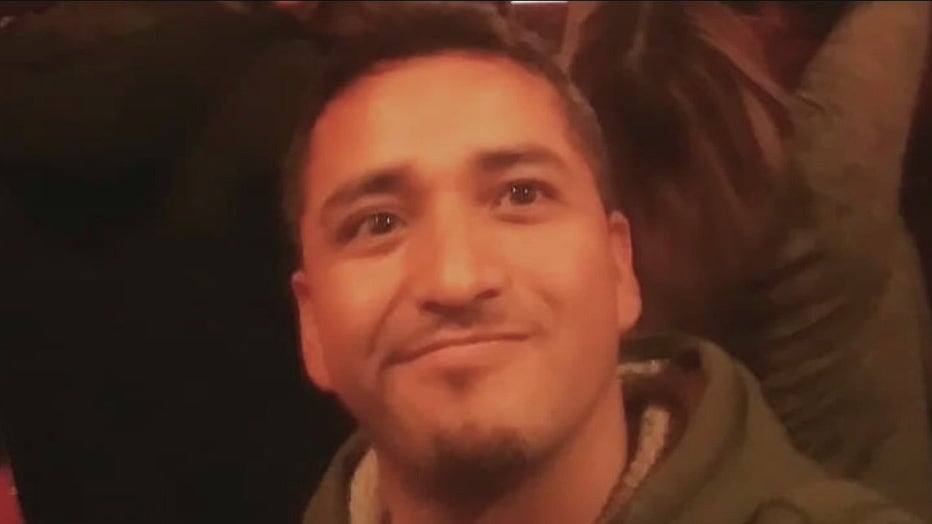 Lyft provided the following statement to FOX 11:
 "We are heartbroken by this tragic incident and our hearts are with Lesther and Spechelle's friends and family during this incredibly difficult time. We stand ready to assist law enforcement in any way we can."
RELATED: Somber vigil in Palmdale for 2 killed in street racing crash, police searching for hit-and-run driver
Authorities said the Challenger was traveling westbound at a high rate of speed in the number two lane on Rancho Vista when it hit the Corolla from behind, causing the driver to lose control of the car, which hit a light pole and rolled over, becoming fully engulfed in flames. The male driver was ejected, and the female passenger was trapped inside.
Security cameras from nearby caught the moment the cars collided. You can hear a loud bang and see flames burst into the air. 
Get your top stories delivered daily! Sign up for FOX 11's Fast 5 newsletter. And, get breaking news alerts in the FOX 11 News app. Download for iOS or Android.
The driver of the Challenger abandoned the car and left the scene in another vehicle described by witnesses a dark blue Infiniti.
No information was available on the other vehicle involved in the street race.
A small memorial is growing for the two victims. 
CNS contributed to this report.