Two children, grandmother rescued from armed man barricaded inside San Marino home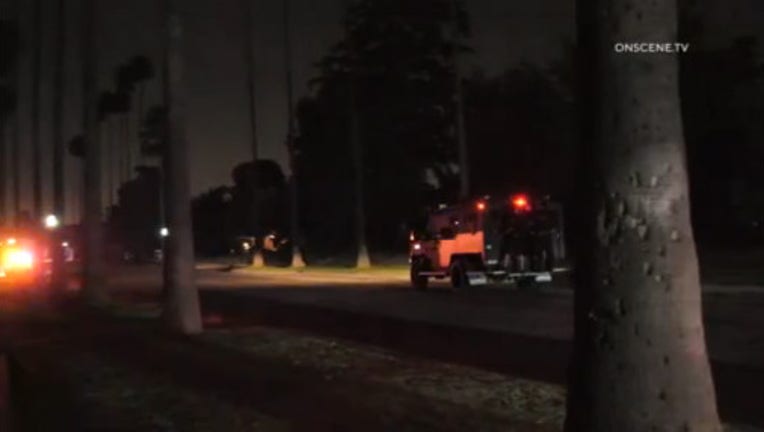 SAN MARINO, Calif. (FOX 11) - An armed man was taken into custody Thursday morning after barricading himself, two children and their grandmother inside a San Marino home.
The three victims were held hostage for over four hours, authorities said.
The San Marino Police Department says the suspect, John Gabriel, unexpectedly arrived at a home on the 2100 block of Sherwood Road, around  10:30 p.m. Wednesday and began arguing with residents inside and then pulled a gun.
Detective K. Cordischi says Gabriel is the estranged husband of a woman who lives in the home and was arguing and threatening her family.
When officers arrived to the house they located the suspect inside the home holding a dark object and yelling at several people. Moments later, four members of the family ran outside to safety, but two children and their grandmother remained inside, Cordischi said.
A Los Angeles County Sheriff's Department SWAT team responded to the scene and made contact with Gabriel, who refused orders to release the hostages and surrender, prompting SWAT officers to launch a hostage rescue, which resulted in the safe removal of the three family members from the home, Cordischi said.
Negotiations continued to get Gabriel to surrender and just before 3 a.m. he walked out of the home, but he refused to comply with directions from SWAT officers, and a police dog was deployed.
The suspect was taken into custody and taken to a hospital in unknown condition for treatment, he said. No other injuries were reported.