Tesla driver surrenders in fatal hit-and-run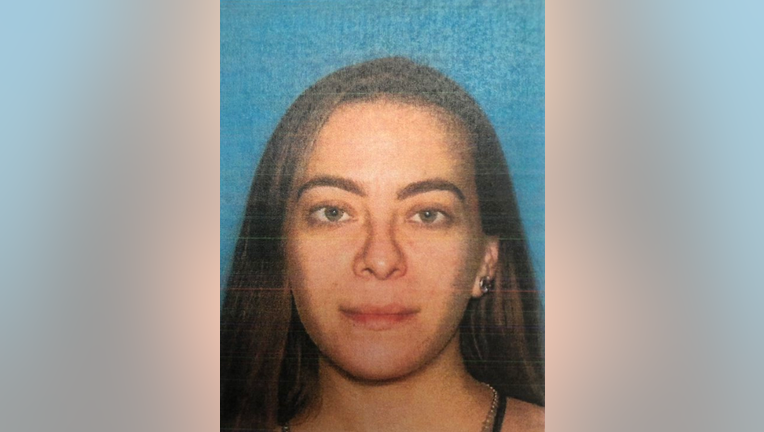 LOS ANGELES - A 35-year-old Los Angeles woman suspected of leaving the scene after striking a pedestrian with a Tesla and leaving him fatally injured on Nov. 21 in the Pico-Union area has surrendered at the Los Angeles Police Department's Central Traffic Division, authorities said.
Vanessa Gutierrez, 35, of Los Angeles, surrendered to police on Wednesday around 2:30 p.m. and was booked for a felony hit and run, according to Detective Moses Castillo.
She had been sought in connection with the collision that killed Emelio Perez. He was struck while crossing the street on Nov. 21 and then died on Thanksgiving Day after being on life support for a week.
Emilio Perez, 38, appeared to be pushing a cart in the area of Olympic Boulevard and Lake Street around 10:45 p.m. on Nov. 21 when he was struckby a light-colored Tesla Model 3, police said.
Perez never regained consciousness, Castillo said. He died at a hospital on Nov. 25 as a result of blunt force injuries, according to the Los Angeles County coroner's office.  
Perez was homeless when he was injured, having been estranged from his family for a number of months, Castillo said.
Gutierrez, who had been identified by investigators as a person of interest in the case, is believed to be the one who covered the vehicle, the detective said.  
She had come to the Central Traffic Division around midnight looking for Castillo and then returned later in the day to surrender, according to the detective, who credited media coverage and the public response for raising the pressure on Gutierrez to turn herself in.
Castillo described the woman as remorseful and said she only compounded her trouble when she left the scene of what may well have been deemed a non-criminal accident, provided she was not under the influence of drugs or alcohol.
CNS contributed.