LAPD seeking Tesla driver who fled after fatally hitting pedestrian
LOS ANGELES - Police are asking for the public's help in finding the hit-and-run driver responsible for killing a pedestrian in the Pico-Union area of Los 
Angeles last week.
Emilio Perez, 34, was in the area of Olympic Boulevard and Lake Street around 10:45 p.m. Thursday when he was struck by a light-colored Tesla Model 3, according to the Los Angeles Police Department. He died at a hospital.
After the crash, investigators released video of the collision and images of the actual Tesla and one similar, and someone spotted the car in the 1800 block of South St. Andrews Place in the Harvard Heights area west of Pico-Union, said Detective Moses Castillo of the LAPD Central Traffic Division.
By the time police reached the witness, that person reported that a female had arrived and put a cover on the car, Castillo said.
Security video obtained by investigators showed the driver abandoning the Tesla and getting into another vehicle about an hour and 15 minutes after the collision, Castillo said. Video also showed the Tesla being covered, he said. Police say the Tesla was being rented by two women now considered persons of interest. They have been identified as 35-year-old Vanessa Gutierrez and Destiny Williams.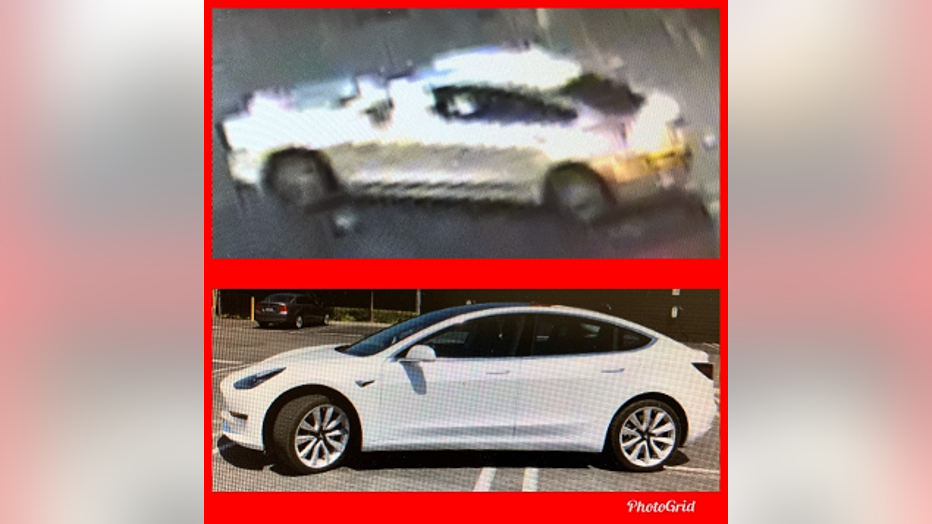 Police say the person who picked up the suspect and the one who covered the car are now under suspicion of helping the hit-and-run driver evade arrest and conceal evidence.
Anyone with information about the collision or the driver was urged to call Castillo at 213-833-3713 or email him at 30215@lapd.online. After business hours or on weekends, calls should be directed to 877-LAPD-24-7. Anonymous tips can be submitted through Crime Stoppers at 800-222-TIPS or lacrimestoppers.org.