Temecula couple charged with felony child endangerment after leaving 2 toddlers alone in hotel room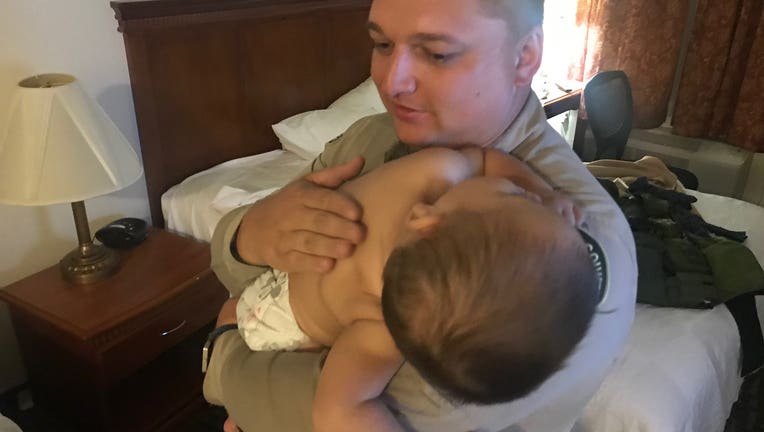 LAKE ELSINORE, Calif. - A Temecula couple was arrested and charged with felony child endangerment and multiple other charges after the Riverside County Sheriff's Department Lake Elsinore Station deputies found that two toddlers were left in their hotel room alone for more than three hours on Tuesday, authorities said.
Deputies responded to a call of a 1-year-old toddler walking alone in the hotel's parking lot and later found a 2-year-old in a hotel room with the door open.
About thirty minutes after deputies attempted to contact the parents of the children, the father, Joseph Salas, 50, of Temecula returned to the hotel room.
Salas and the children were transported to the sheriff's station.
The mother, Tamara Ross, 32-year-old resident of Temecula, arrived at the station a short time later.
The investigation revealed that the two children were left alone inside the hotel room for more than three hours.
In addition, Salas was under the influence of marijuana in public and Ross was found to be driving under the influence of alcohol.
Both parents were charged with felony child endangerment.
Child Protective Services were called to the station to take custody of the children and both suspects were transported and booked into Cois Byrd Detention Center.
Anyone with additional information is urged to call Corporal Brown at the Lake Elsinore Sheriff's Station at (951) 245-3300 or Riverside County Sheriff's dispatch at (951) 776-1099.