SWAT Surrounds Baldwin Park Home Where Man Was Found Shot To Death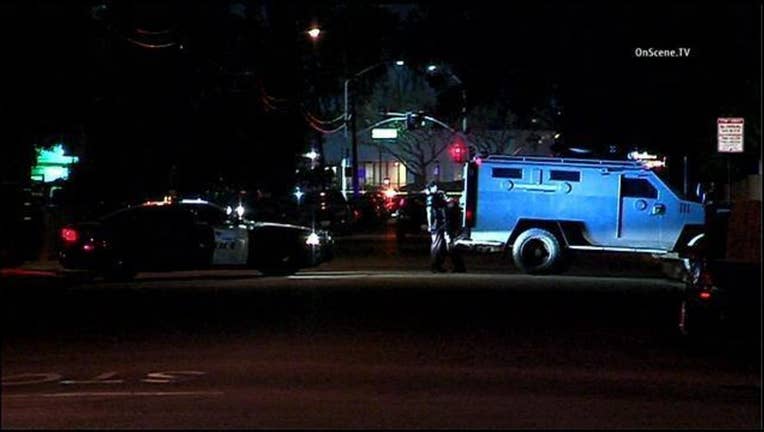 article
RELATED: SWAT Standoff Ends In Long Beach, Suspect Missing
RELATED: LAPD SWAT Standoff With Barricaded Woman Ends Peacefully
The body of the 37-year-old man was found in the 3000 block of Cosbey Street about 8:20 p.m. Monday, said Lt. Dave Coleman of the sheriff's Homicide Bureau.

Two suspects then were seen running northbound on Earl Avenue, Coleman said.

The victim's family lives in a home on Cosbey, he said. But investigators developed information that people connected with the shooting lived in a nearby house in the 13200 block of Earl Avenue.

Investigators obtained a warrant to search the home and, because a gun had been used in the homicide, the SWAT team was called to surround the property, Coleman said. After several hours, investigators were able to execute their warrant.

"They detained several individuals," he said.

The investigation was continuing.

Copyright 2015 FOX 11 Los Angeles | Download our mobile app for breaking news alerts | Follow us on Facebook, Twitter and YouTube.