Suspect identified in 2016 slaying of Inglewood woman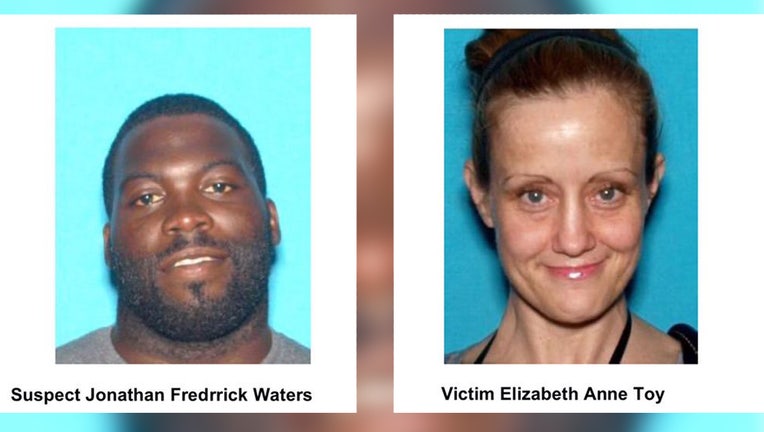 LOS ANGELES - Police have identified a suspect in the murder of 43-year-old Elizabeth Anne Toy that occurred in the City of Inglewood in March 2016.
Jonathan Fredrrick Waters, 34, who is currently in a California state prison on unrelated robbery and burglary convictions, has been charged with her murder, police said Tuesday.
On Saturday, March 19, 2016, at about 6:39 p.m., Inglewood police responded to the 400 block of E. 99th Street and found Toy dead.
Police did not release additional details on this investigation.
Waters' bail was set at $1,100,000.
Anyone with information about this case is asked to call Detective J. Aranda at 310- 412-8834. Refer to Inglewood PD case #16-19965.