Stolen dog found dehydrated and safe in abandoned truck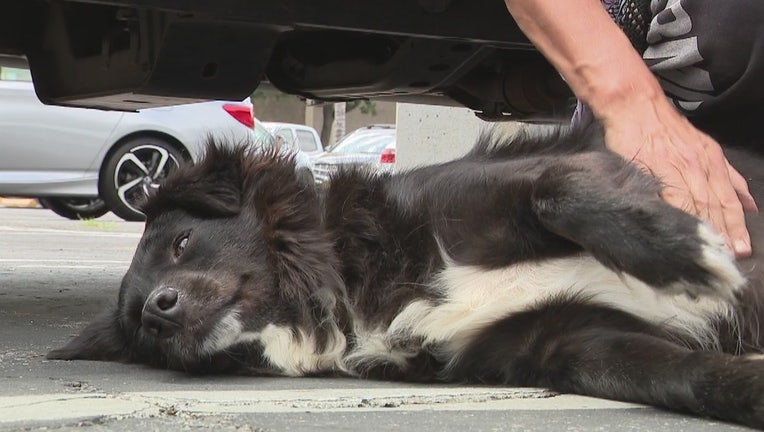 WOODLAND HILLS, Calif. - We have a happy update to a story we brought you Monday on FOX 11.
A Topanga woman desperately searching for her beloved dog was stolen along with her pickup truck on Sunday evening in Woodland Hills.    
Her dog Teddy has been found!
RELATED: Topanga woman makes tearful plea for safe return of her dog after truck was stolen
The owner and a group of her friends have been searching around the clock since Sunday.
They were heartbroken but never gave up hope.
Teddy was dehydrated, but otherwise happy and unhurt. He was missing for nearly two days and finally reunited with his grateful owner.
On Tuesday afternon K.K. Kimura recognized the stolen truck he had just seen an online post about the missing dog 20 minutes earlier.
The thief took nothing from the truck and abandoned it at the old Topanga mall along with Teddy inside.    
McInelly says she has learned a big lesson. She says she'll never leave her dog in her vehicle again even for a second.
Surveillance video shows the truck was likely abandoned in the parking lot sometime in the morning.
It's not clear if the thief decided to return it out of concern for all of the publicity over the crime or out of compassion for Teddy.    
Either way...Teddy is home.
FOX 11's Bob DeCastro and Gigi Graciette contributed to this report.