South L.A. to name Crenshaw and Slauson intersection 'Nipsey Hussle Square'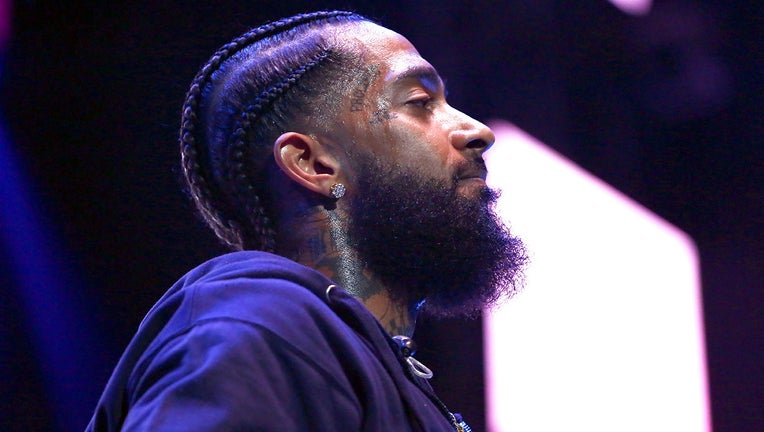 article
LOS ANGELES, Calif. (FOX 11) - Los Angeles City Councilman Marqueece Harris-Dawson announced on Tuesday that the intersection of Crenshaw Boulevard and West Slauson Avenue in South L.A. will be named after slain rapper Nipsey Hussle.
The councilman will make a motion on Friday to rename the intersection.
The rapper, entrepreneur and champion for the South LA historic "Destination Crenshaw" project was recently killed at his flagship Marathon Store located adjacent to the intersection that would officially be called "Ermias 'Nipsey Hussle' Asghedom Square.
"Ermias Asghedom known as 'Nipsey Hussle' was an icon and West Coast hero," said Councilmember Harris-Dawson in a news release from his office. "Nipsey's genuine nature allowed him to be a light to everyone he interacted with from family, friends, fans, and his larger community. As a father, brother, and son, Nipsey was a rock helping to build an empire that will continue through generations. Nipsey will always be remembered for delivering a pure, authentic Los Angeles sound, his numerous philanthropic efforts, his innovative, community-focused business mindset, and his humble heart. "
A petition to get the intersection named in Hussle's honor began circulating shortly after his passing with over 500,000 signatures to date.
The outpouring of love for the rapper has come from fans all over the world -- from countries such as China, Australia, Canada and Brazil.
The Grammy-nominated artist invested heavily in the South L.A. community. There will be a public memorial service at STAPLES Center in downtown Los Angeles on Thursday, April 11, 2019. The service will begin at 10 a.m. and is open to the public, however, free tickets are required to attend.