Storm timeline: Here's when it will rain in SoCal
LOS ANGELES - Southern California enjoyed a sunny and warm Christmas weekend, but that quickly changed as rain and cooler temps hit the area Tuesday. 
An incoming storm system is expected to bring several days of rain to the region as 2022 comes to an end. 
Rain began falling in Los Angeles and Orange counties Tuesday afternoon, Santa Barbara and San Luis Obispo counties experienced wet weather around Monday night into Tuesday. Snowfall is likely in the mountains by Wednesday night, the NWS said.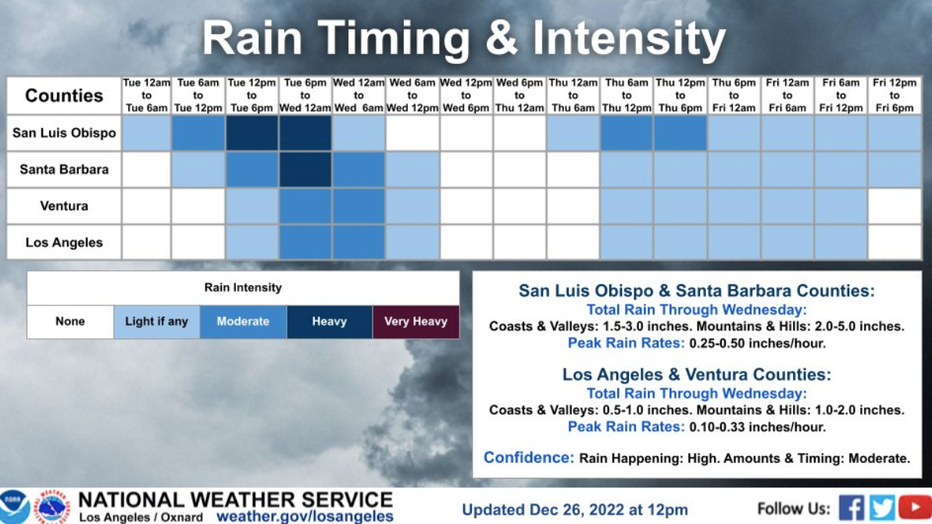 A chance of rain is in the forecast every day of the week through Saturday. 
Early forecasts for next week suggest another storm coming into the area, with three more days of possible rain from Jan. 3-5.
The NWS said between a half-inch and 1.5 inches of rain were expected in Los Angeles County in the initial band of precipitation, and 3 inches along the coastal mountain slopes.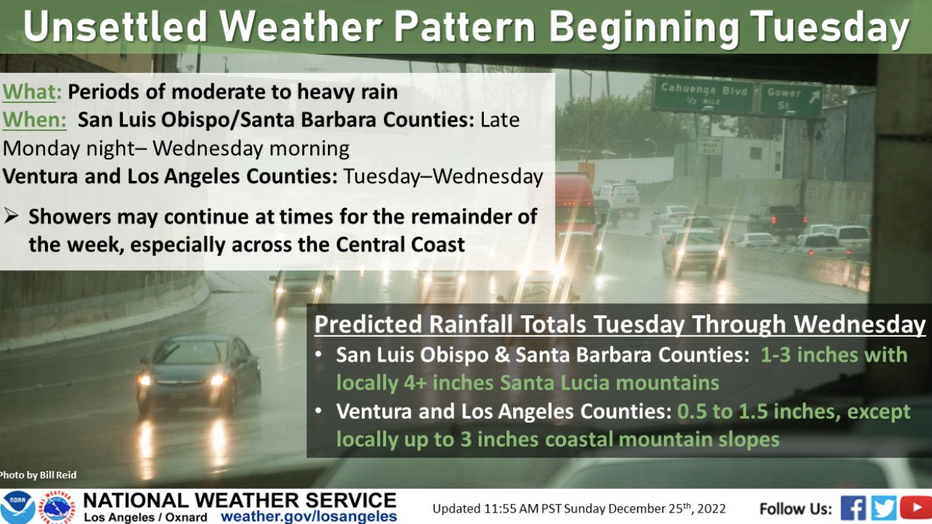 Wind gusts in the 30-to-45 mph range are expected in the mountains and interior valleys, but no winter weather advisories had been issued for the region at last check.
Temperatures will also return to winter-like levels this week after a warm spell, dropping to 64 Tuesday and Wednesday and 61 on Thursday, according to the NWS.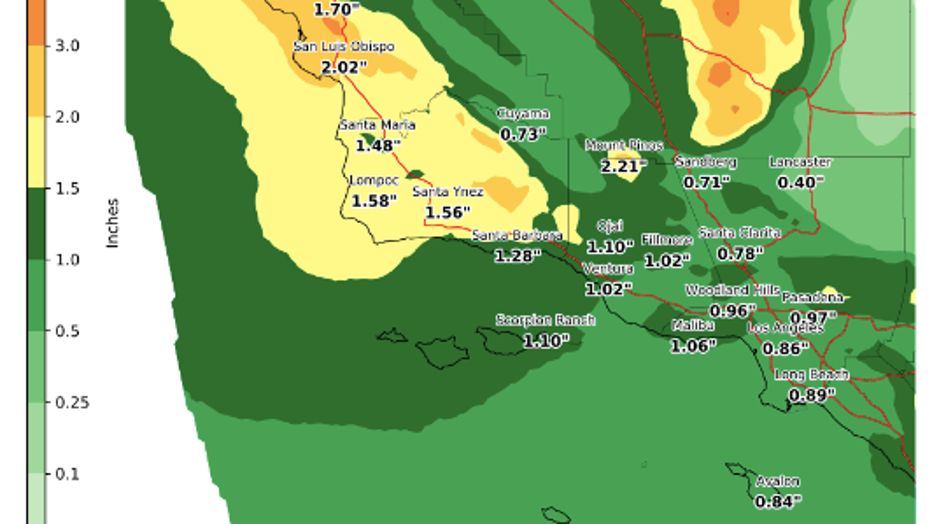 Overnight lows will mostly be in the 40s and lower 50s, but will drop into the 30s in the mountains and the Antelope Valley.
City News Service contributed to this report.