Shaq makes surprise cameo appearance in LA Port Police recruitment video
LOS ANGELES - NBA icon and legendary Los Angeles Laker Shaquille O'Neal, commonly known as Shaq, lent a hand and made a surprise cameo appearance in a Los Angeles Port police recruitment video.
In the video, Los Angeles Port Police officers called in "The Big Aristotle," and "Big Diesel" during a fake arrest in a video posted to X, formerly known as Twitter. 
Accompanied by dramatic film music, the four-time NBA champion and "Inside the NBA" host pulled up to the fictional scene in a Lenco BearCat vehicle in full uniform to help the department.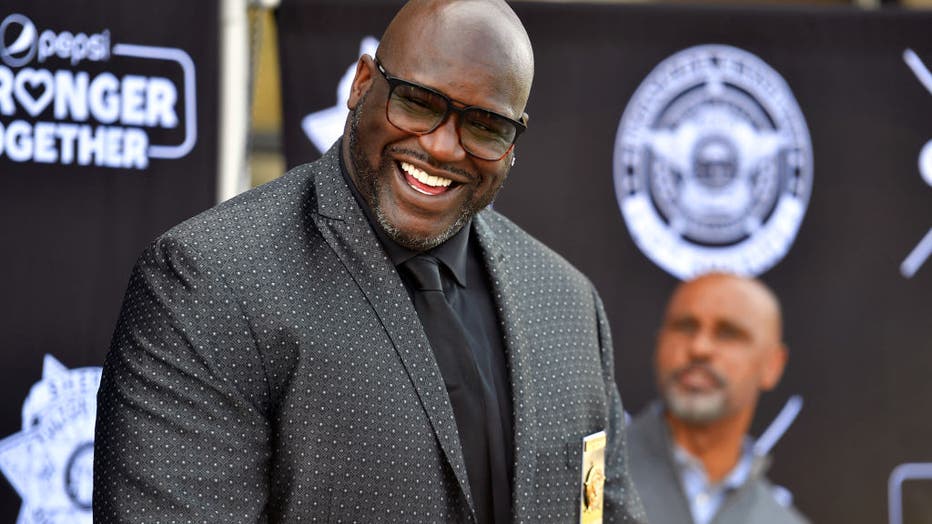 Shaquille O'Neal. (Photo by Paras Griffin/Getty Images for Pepsi Stronger Together) (Getty Images)
"Team is more important than any of us," Officer O'Neal said. "If you have what it takes to join the Los Angeles Port Police, come on down. It's time to dive in." 
Those interested in joining the force can visit the department's website. 
In 2021, Shaq was sworn in as a community relations director for the Henry County Sheriff's Office in Georgia. 
SUGGESTED: Shaq joins Henry Co. Sheriff's Office as community relations director
"Inside the NBA" returns to TNT on Oct. 24 for NBA Opening Night when the Lakers take on Golden State. 
SUGGESTED: LA Lakers 2023-24 schedule released: Here are some key dates