Saugus High School to remain closed until December, all other district schools set to reopen Monday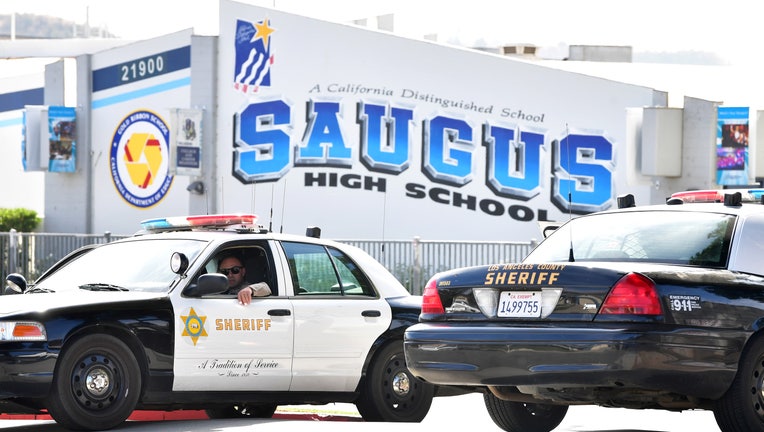 SANTA CLARITA, Calif. - Officials with the William S. Hart Union High School District have announced that Saugus High School will remain closed until Dec. 2.
However, students will have limited access to the campus starting Tuesday for counseling and other services. 
"Students choosing to come back to campus will be surrounded by law enforcement officers, mental health professionals, community members and friends offering love and encouragement.  Family members are welcome to participate," the district wrote in a statement online. 
Regular scheduled classes at Saugus High will resume for students after the Thanksgiving holiday break. 
Related: Saugus High School gunman dies, investigators continue to search for motive
School Shootings: Law enforcement shares tips on ways to prepare your kids
Saugus High School choir director rushes to treat wounded student after gunman opens fire on campus
All other district schools will reopen Monday, November 18 and regular scheduled classes will resume. The district says each campus will have additional counselors on site as well as increased law enforcement.
"We cannot lose sight of the fact that there are families in our community whose lives have been shattered by the events of this past week. Let us commit to caring for them -- and for one another -- as we take the first few steps toward healing and the resolution of positive daily routines for our children and loved ones,'' stated Deputy Superintendent Mike Kuhlman.