Retired Orange County pastor charged with sexually assaulting 2 girls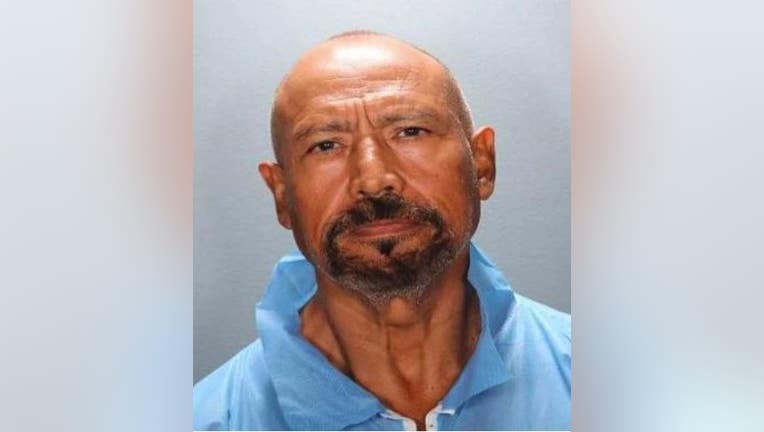 SANTA ANA, Calif. - A 67-year-old retired Orange County pastor was charged Friday with sexually assaulting two girls.
Jose Andres Lopez was charged with 18 felony counts with sentencing enhancements for multiple victims and substantial sexual conduct, according to court records.
The charges include three counts of continuous sexual abuse of a child, five counts of oral copulation or sexual penetration with a child 10 or younger, four counts of aggravated sexual assault of a child, four counts of aggravated sexual assault of a child younger than 14, a count of aggravated sexual assault of a child with a foreign object and a count of forcible lewd act on a child.
Sixteen of the alleged felonies relate to one girl from 2006 through
Aug. 21, and two counts refer to another girl from November 1991 through November 1998.
Get breaking news alerts in the FOX 11 News app. Download for iOS or Android.
He was arrested Wednesday and being held on $1 million bail.
Lopez, who said he was retired, according to jail records, volunteered as a pastor at Pacific Hills Calvary Chapel in Aliso Viejo between 2003 and 2005. The Mission Viejo resident also volunteered at Compass Bible Church in Aliso Viejo between 2012 and this year, said Carrie Braun, a spokeswoman for the Orange County Sheriff's Department.
Sheriff's investigators did not specify the ages of the girls when the alleged attacks began or how he knew them. The first victim came forward to deputies on Sunday, Braun said.
Lopez did not meet the first girl who came forward through the church and the attacks happened over the last 10 years, said sheriff's Sgt. Dennis Breckner.
A second alleged victim came forward to authorities later Thursday afternoon, Breckner said.
The alleged victim, who is an adult now, said she was a member of one of the churches where Lopez worked and the "suspect had taken her and other children regularly back to his house after church events," Breckner said. The alleged victim accused him of molesting her, Breckner said.
Investigators suspect there could be more alleged victims and asked anyone with relevant information to call 714-647-7419. Orange County Crime Stoppers will accept anonymous tips at 855-TIP-OCCS.