Rapper T.I. surprises single moms by paying for their Christmas gifts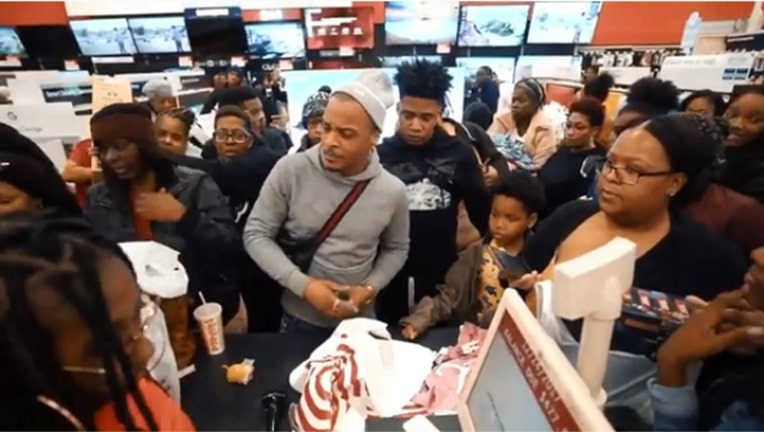 article
ATLANTA - T.I. had a special surprise for single mothers who were shopping for last-minute Christmas gifts.
App users: View full article here
The Atlanta rapper posted a video on his Instagram of his visit to a local Georgia Target on Christmas Eve, where he shocked the single moms by telling him he was going to pay for their Christmas presents.
In the video, the rapper stands at a register in the electronics section paying for gadgets and games for the families.
He had to leave early due to a flight problem, but T.I. said in the post that he spent $20,000 in the 30 minutes he was there.
"Wish I could've came earlier, stayed longer and done more for more people," he said. "But still I'm blessed to be able to do anything I can for those in need.
This isn't the first time T.I. has done this for Atlanta families. Last year he went to two different Georgia Walmarts to pick up tabs.