Rancho Cucamonga father arrested on suspicion of fatally stabbing his daughter
RANCHO CUCAMONGA, Calif. - A 71-year-old man was arrested Monday on suspicion of fatally stabbing his 49-year-old daughter in Rancho Cucamonga.
San Bernardino County Sheriff's deputies were called to a home in the 6300 block of Elkridge Place at about 8:30 a.m. Authorities said the 911 caller told dispatch he had stabbed his daughter.
Responding deputies discovered the victim and she was rushed to San Antonio Community Hospital where she died from her injuries. The victim was identified as Darlene Montes, 49, of Rancho Cucamonga.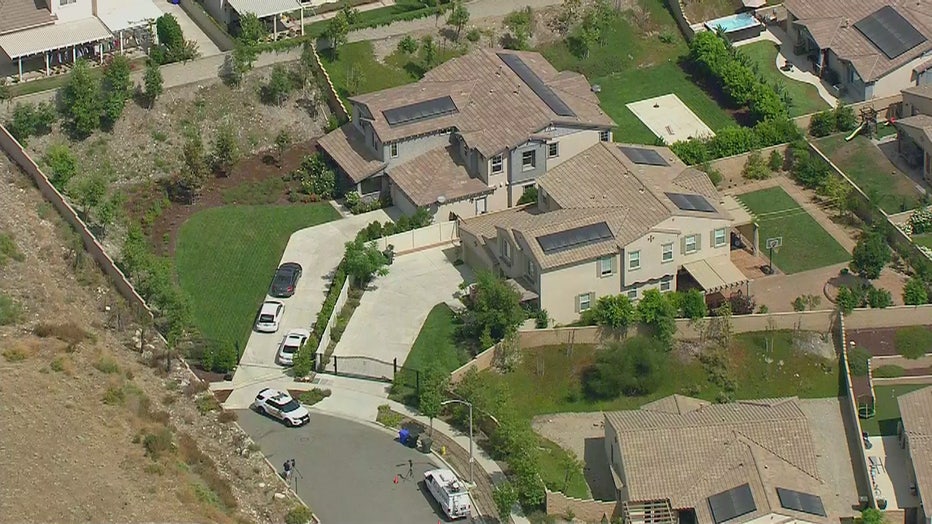 Authorities say the victim's father, Joe Edward Montes, 71, of Rancho Cucamonga, stayed at the home following the stabbing incident and was taken to the Rancho Cucamonga police station where he was arrested for murder. He was booked at the West Valley Detention Center.
"It's a relief, in a way, that somebody is in custody. It's so shocking because they're so nice," said neighbor Rose Gomez. "Never expected this at all. It's heartbreaking...You never know what goes on behind closed doors. Pretty sad."
The Sheriff's Department says this was an isolated incident and the public is not in danger. A motive for the stabbing remains unknown at this time.
Anyone with information on this homicide investigation is asked to call San Bernardino County Sheriff's Department's Homicide Division Detective E. Ogaz at 909-387-3589.
Fox 11's Kelli Johnson and Tracey Leong contributed to this story