Pursuit ends with violent crash near Burbank, 2 suspects in custody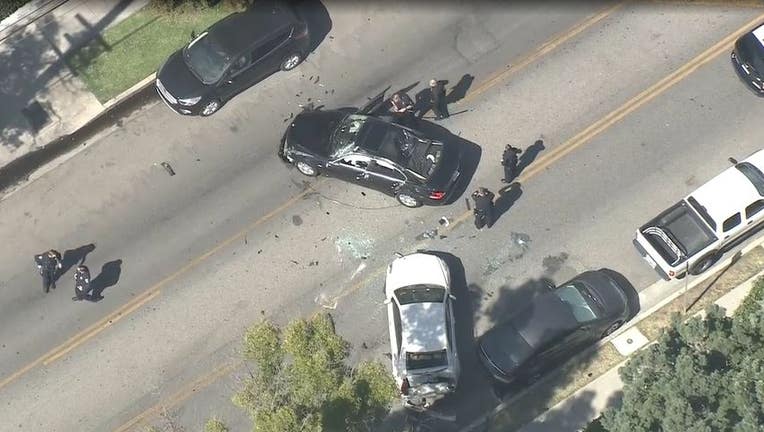 BURBANK, Calif. - A pursuit through the San Fernando Valley ended in a violent crash.
Two suspects, a woman and man, have been taken into custody. 
The vehicle, believed to be stolen, traveled down the Golden State (5) Freeway, near the Hollywood Burbank Airport.
Officers say the female suspect was initially driving the car with the man in the
passenger seat. She got off the freeway at North Hollywood Way in Burbank then drove on surface streets until she entered North Hollywood and switched seats with the passenger near the intersection of Magnolia Boulevard and Biloxi
Avenue.
The man then drove at high speeds, at one point driving in reverse after entering a dead-end on Riverton Avenue, and later drove south on northbound Vineland Avenue near Huston Street.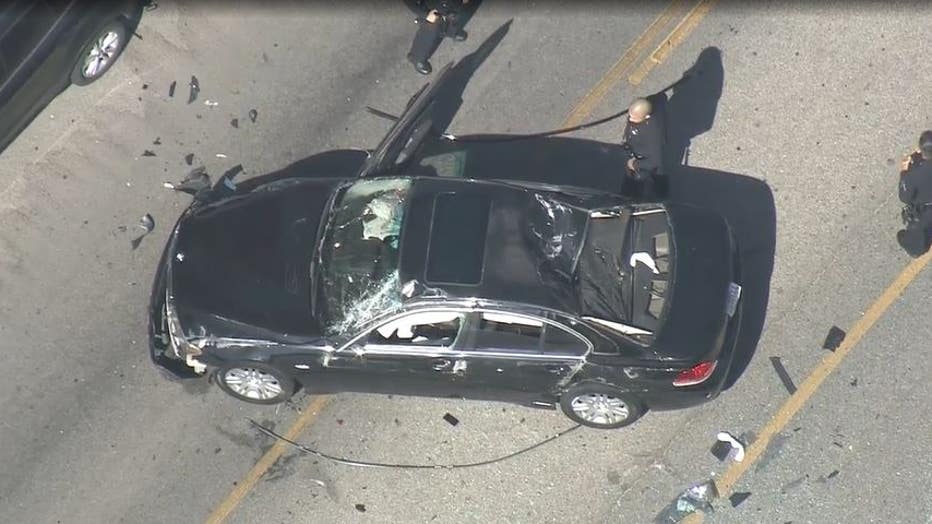 The high-speed chase ended in a three-car crash near Camarillo St. and Riverton Ave. after the suspect vehicle crashed into a parked car.
The two suspects ran away, but surrendered to officers in a nearby alleyway.
It was not immediately clear if either suspect was injured, and the California Highway Patrol was investigating whether the car was actually stolen.