Pursuit ends in Sylmar with suspect surrendering to LAPD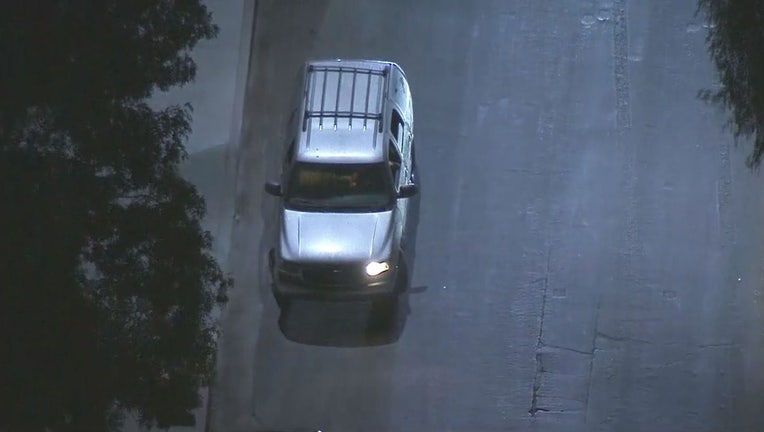 LOS ANGELES - A vehicle pursuit for a man wanted for violating a restraining order, according to police, ended peacefully Tuesday night in the Sylmar area.
After a slow-speed chase through surface streets with Los Angeles police, the suspect surrendered to police in the area of San Fernando Road and Paddock Street in Sylmar.
WATCH: Pursuit in Sylmar area
No injuries were reported. No further details were immediately available.