Two confirmed dead following plane crash at Camarillo Airport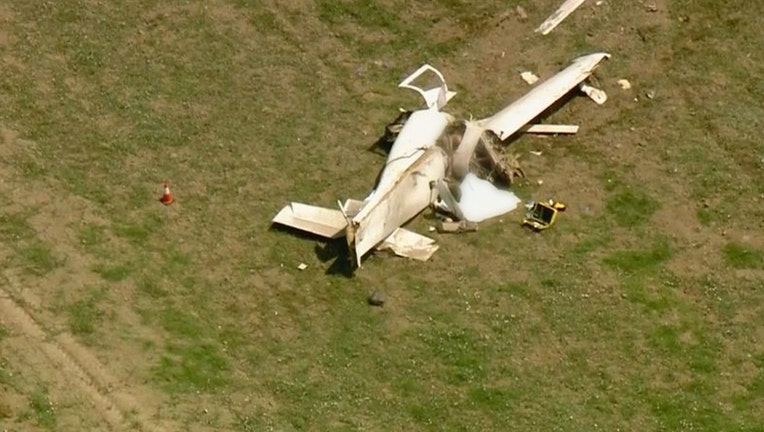 article
CAMARILLO, Calif. - Two people were killed when a single-engine plane crashed at Camarillo Airport on Wednesday afternoon. 
The crash was reported off the runway in the frass field with no fire, Ventura County Fire Department reported. 
The single-engine, homebuilt Express Series 2000 crashed under unknown circumstances about 1,000 feet short of Runway 26 at Camarillo Airport around 1:30 p.m., according to the Federal Aviation Administration.
The two sole occupants of the plane did not survive the crash, according to Ventura County Fire. They have not yet been identified.
The FAA and NTSB will investigate. The NTSB is the lead agency and it typically takes the NTSB a year or more to determine a probable cause of an accident.