Placentia crash: Family, friends grieving loss of those killed in suspected DUI crash
ORANGE COUNTY, Calif. - Survivors and family members of those killed in a crash involving a suspected DUI driver are still in shock.
Several people in a van were returning home from bible study at an Orange County church when their van was hit by a 24-year-old suspected drunk driver who ran a red light in Placentia. 
Erica Lopez, who is 8-months pregnant and her 8-year-old son miraculously survived with minor injuries, while her husband and 10-year-old daughter were killed, as was a 65-year-old passenger.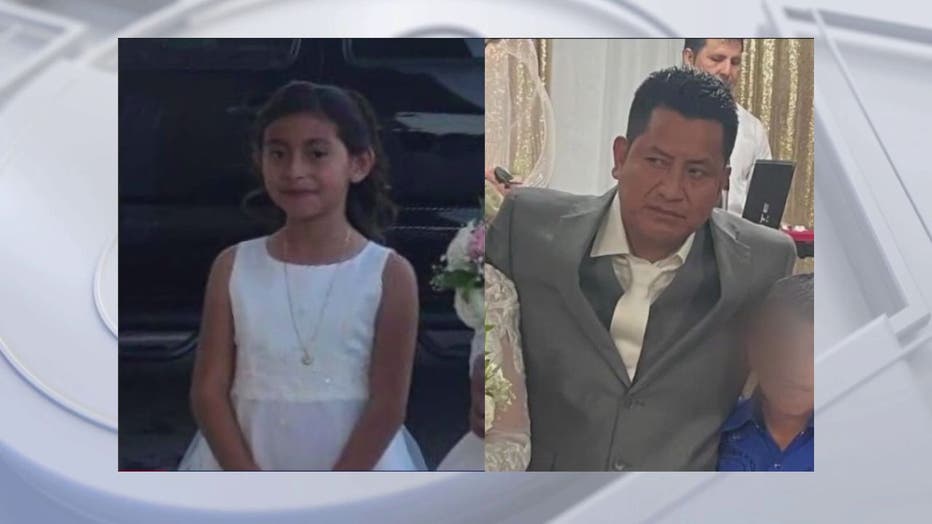 The driver is facing three counts of vehicular manslaughter, with the possibility of facing an additional count, as Erica Lopez's sister-in-law, Maura Vicente, who was also in the van, remains hospitalized, in a coma.
"She has not woken up," said Vicente's 19-year-old daughter, Blanca, who explained she and her 17-year-old brother would have been in the van, if he hadn't been late at soccer practice. 
RELATED: 10-year-old girl among 3 killed in suspected DUI crash in Placentia
"It's bible study" she says while shaking her head, "we always go".
Sitting down with the two, it's obvious they are still in shock, and explain they have had no time to grieve.
Blanca's had to quite school to go to work, as her mom was the main bread winner. As for Erica, again, she is 8-months pregnant, and her husband, the main family bread winner, has passed.
"I have no idea where we'll get the money for a double funeral, let alone the mounting medical bills," she shaked her head while muttering "we truly don't know how we will get through this."
Their church is trying to raise money for the families, which now have two official GoFundMe pages, one for the Lopez family and one for Maura Vicente. Erica explains that any amount will help. 
The suspect, 24-year-old Mario Armando Paz J.,, is facing a long time in prison, investigators say his blood alcohol level was nearly twice the legal limit when he ran a red light, hitting the van and other vehicles. Eight people suffered injuries ranging from minor, to critical.