10-year-old girl among 3 killed in suspected DUI crash in Placentia
ORANGE COUNTY, Calif. - Three people, including a 10-year-old girl, were killed and several others were injured in a crash involving a suspected DUI driver in Orange County late Wednesday night, officials said. 
According to the Placentia Police Department, the horrific two-vehicle crash happened near the intersection of West Orangethorpe Avenue and South Melrose Street in Placentia around 8:45 p.m. 
Authorities said members of the Iglesia Vida Nueva church located on Walnut Avenue were riding in a church van after Bible study when it collided head-on with a black Honda Accord. The church is a mixed congregation of people of Guatemalan, Mexican and El Salvadorian descent. 
Witnesses said the driver of the Accord ran a red light. On Thursday afternoon, the suspect was identified by authorities as Mario Armando Paz Jr. of Santa Ana.
Upon impact, 10-year-old Lucero Lopez was ejected from the vehicle and was rushed to Children's Health of Orange County where she died. Her 8-year-old brother and mother, who family members said was pregnant, were also injured in the crash. 
Lucero Lopez, 10, pictured with her little brother.
Investigators said four passengers in the church van were taken to an area hospital for serious injuries sustained in the crash.
Alberto Vicente Lopez, 36, was identified as one of the three victims who did not survive the crash and was Lucero's stepfather. The third victim was identified as 67-year-old Gregoria Ramirez, she was known by church members as Goyeta.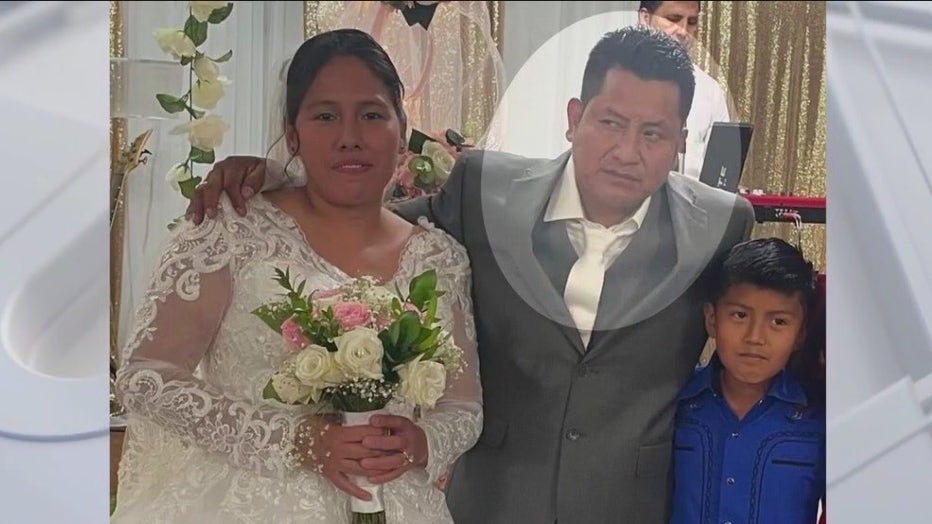 Alberto Vicente Lopez was among the three victims killed in a suspected DUI crash on Jan. 25, 2023.
Paz was booked on suspicion of gross vehicular manslaughter and DUI. His bail was set at $500,000.