Michelle Yeoh, Angela Bassett make Oscars history
LOS ANGELES - The 2023 Oscar nominations were announced Tuesday, with several nominees making history ahead of the 95th Academy Awards ceremony scheduled for March 12.
"Everything Everywhere All At Once" star Michelle Yeoh, who recently won a Golden Globe for her role in that film, became the first Asian woman ever to be nominated for Best Actress. This is Yeoh's first nomination ever.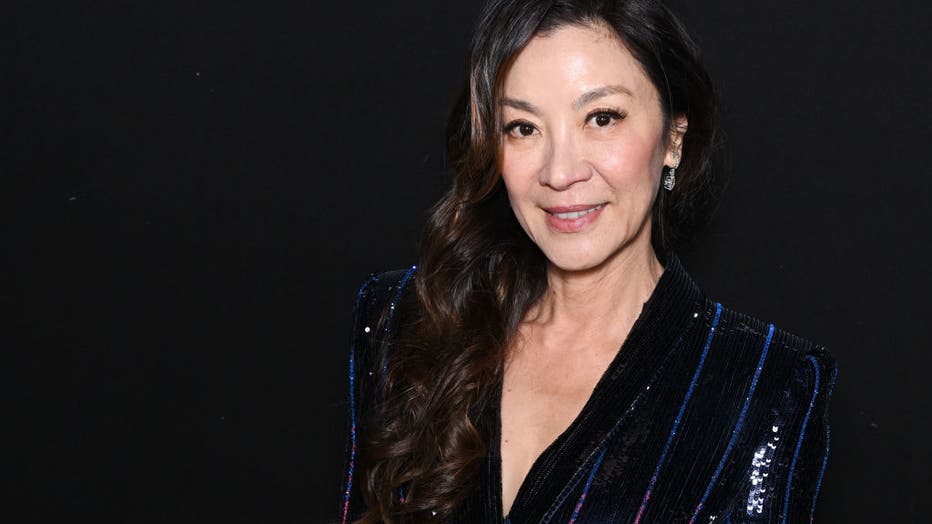 Michelle Yeoh attends the Giorgio Armani Prive Haute Couture Spring Summer 2023 show as part of Paris Fashion Week on January 24, 2023 in Paris, France. (Photo by Stephane Cardinale - Corbis/Corbis via Getty Images)
The other nominees for Best Actress are "Fabelmans" star Michelle Williams, Ana de Armas, "Blonde"; Cate Blanchett, "Tár" and Andrea Riseborough, who emerged as a late contender after a host of celebrities rallied around her performance as an alcoholic West Texas mother in the little-seen "To Leslie." 
Quan and Chau — both the children of Vietnam War refugees — and the California-born Hsu and the Malaysia-born Yeoh together make it the most acting nominations ever for Asian or Asian American actors. (Some count Merle Oberon, of Sri Lankan and Welsh heritage, the first Asian best actress nominee, in 1936, though she hid her ancestry.)
For Quan, a much-loved face of the 1980s from "Goonies" and "Temple of Doom," the nomination was a once-unfathomable pinnacle. After his acting opportunities dried up, Quan quit acting for years before being offered the part of Waymond. Speaking by phone from Los Angeles, Quan remembered having dreams as a child of attending the Academy Awards.
Angela Bassett also scored a first, earning a Best Supporting Actress nomination for her role as Queen Ramonda in "Black Panther: Wakanda Forever." She also becomes the first Marvel Cinematic Universe actor ever nominated for an Oscar. This is Bassett's second-ever nomination. Her first was 29 years ago for Best Actress for the 1993 Tina Turner biopic "What's Love Got To Do With It?"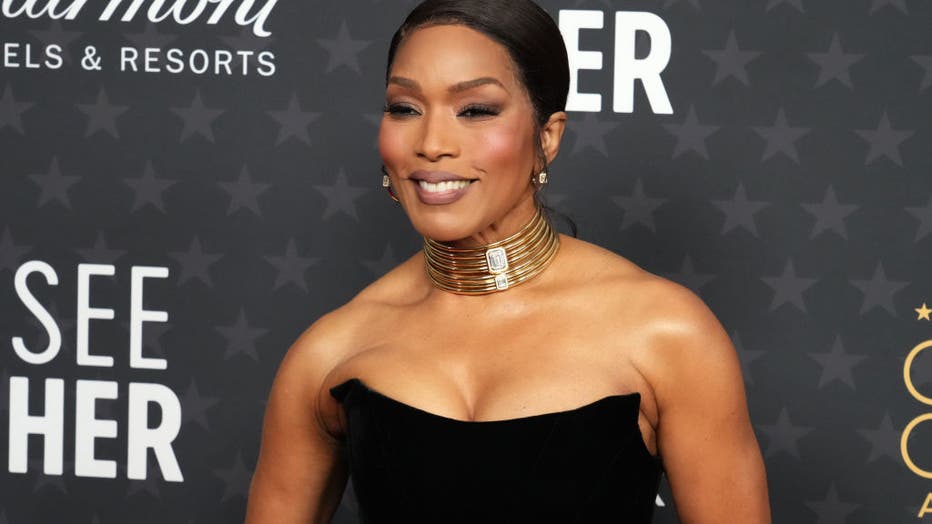 Angela Bassett attends the 28th Annual Critics Choice Awards at Fairmont Century Plaza on January 15, 2023 in Los Angeles, California. (Photo by Jeff Kravitz/FilmMagic)
Bassett is the likely contender for the top award. Earlier this month, Bassett won the Golden Globe and Critics' Choice awards for her performance as Queen Ramonda, and is nominated for several others including the Screen Actors Guild Award, the NAACP Image Award, and the British Academy Film Award.
The Associated Press contributed to this report.