Orange County influencer Jackie Miller James in coma after aneurysm ruptures
ORANGE COUNTY, Calif. - Orange County social media influencer Jackie Miller James is in a medically-induced coma after suffering a ruptured brain aneurysm one week before she was expected to give birth, according to her family. 
The incident led to severe brain bleeding, a GoFundMe organized by family states.
The 35-year-old's husband, Austin, found the mom-to-be at their home and took her to the hospital, where she underwent an emergency C-section and brain surgeries at the same time.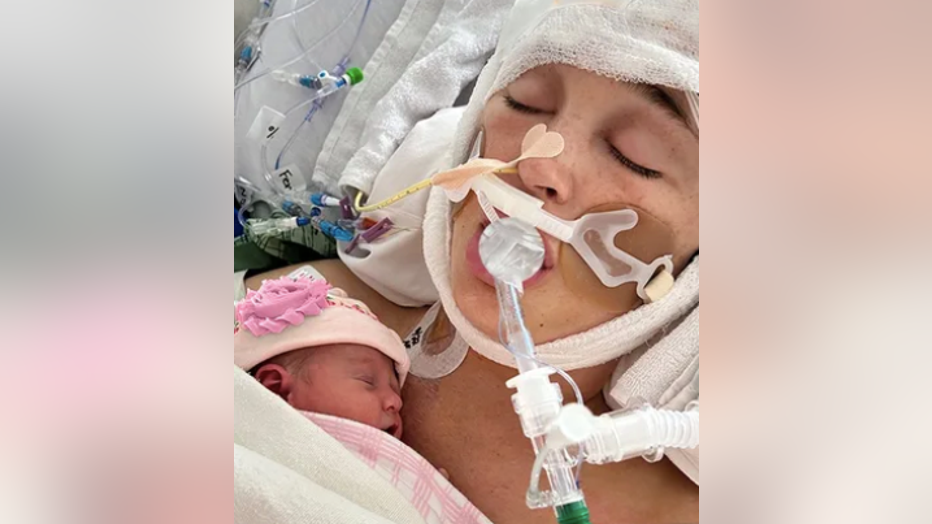 Jackie Miller James / GoFundMe
"If Jackie and the baby arrived a few minutes later at the hospital, we likely would have lost both of them. James' sisters, Natalie and Nicelle, said on the fundraising page. "But instead, Jackie is continuing to fight for her life each day and we are optimistic she can beat the odds by surrounding her with the right specialists and methods of therapy."
Miller James' newborn daughter was kept in the NICU for 12 days following the "traumatic events of her birth," before finally meeting her mother, who remained in a coma.
Miller James so far has undergone five separate brain surgeries and is expected to remain in the hospital for months, her sisters said.
"Jackie's husband and family have not left her side since the incident," Miller James' sisters said. "They are navigating taking care of a newborn in the ICU while fighting to keep Jackie alive."
"While the road will be long, we are committed to bringing Jackie home to her daughter and husband," her sisters added.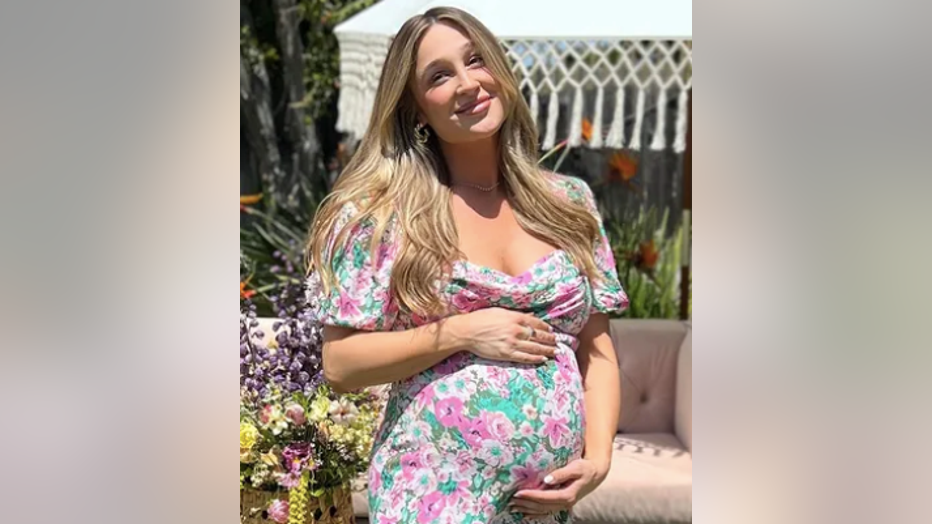 Jackie Miller James / GoFundMe
Miller James has been sharing her daily routines, skin care, and pregnancy journey with her over 27,000 followers on Instagram.
Miller James married her husband in April 2022 in Northern California, in what the couple called "A little bit of Cali and A little bit of Country," according to a digital wedding invite.
"These funds will help Jackie's long-term recovery and quality of life as a new mother. Any funds that remain unused will be donated to similar families in need or related charities," the family said.
The GoFundMe goal is set to $250,000.
One of the top donations appears to be from "Big Bang Theory" actor Kunal Nayyar.